These animals called Earth home long before humans took their first steps!
1. Sandhill Crane: 10 Million Years Old
[Source]
There are only fifteen species of crane inhabiting the world, and one of them happens to be more than 10 million years old. The sandhill crane, found primarily in North America, is a freshwater wetland bird. Fossils show that they're structurally the same as they were during the Miocene Epoch.
2. Imperial Scorpion: 400 Million Years Old
[Source]
Also known as the emperor scorpion, it is the largest scorpion and oldest land animal on earth. Its fossils, which haven't changed in structure or shape since the beginning, have been dated as far back as 400 million years. Don't worry, though, most of the larger ones are no more dangerous than a wasp when it comes to the power of their stings. They're naturally found in West Africa, but have been seen all across the world.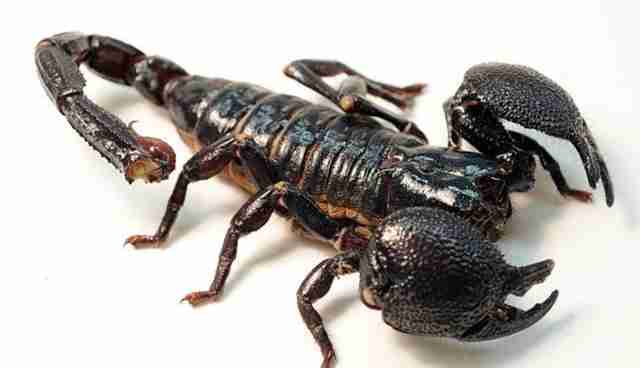 3. Tadpole Shrimp: 300 Million Years Old
[Source]
Triops, or tadpole shrimp, have survived for millions of years thanks to a sort of "stasis" ability known as diapause. Freshly laid eggs go into a period where they dry out and the development is completely stopped -- but they don't die. Instead, the eggs remain in this stage for up to 27 years until adequate water arrives that will allow them to survive and hatch. This survival technique has helped them last for nearly 300 million years.
4. Tuatara: 200 Million Years Old
[Source]
Tuataras can only be found in one area of the world -- New Zealand. These lizard-like little guys are born with a third eye, located between the other two, before it becomes covered over once the tuatara reaches adulthood. They can live up to 100 years in the wild, and have existed for nearly 200 million.
5. Purple Frog: 130 Million Years Old
[Source]
Upon first glance, this little fella may look like nothing more than a gelatinous blob, but closer inspection shows one of nature's heartiest little survivors. The purple frog is found only in the Western Ghats, a mountain range in southern India. Their closet relatives are fossilized 1,900 miles away on the Seychelles, which broke away from India more than 130 million years ago.
6. Nautilus: 500 Million Years Old
[Source]
The nautilus is a cephalopod found throughout the Indian and Pacific oceans near coral reefs. They have up to 90 tentacles around their shell that help them catch prey and move through the use of jet propulsion, where they eject water through a siphon.
7. Jellyfish: 600-700 Million Years Old
[Source]
These beautiful, and often brightly colored, marine animals are the oldest multi-organ animals on the planet. They're found in every ocean and these unique creatures have not only zero bones in their entire bodies, but also survive without brains and hearts. They're estimated to be between 600-700 million years old, meaning they predate even the dinosaurs.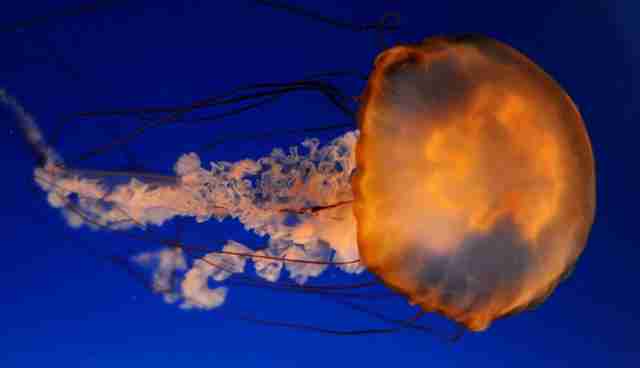 8. Giant Chinese Salamander: 170 Million Years Old
[Source]
Unfortunately, this big guy might not be around too much longer if something isn't done to save him. The giant Chinese salamander is the largest living species of amphibian, at around 1.8 meters, and has been around for about 170 million years. There are only two species of giant salamanders still living in the world, both of which are now critically endangered.