It's no question that selfies have invaded our society. So, it should come as no surprise that we've enlisted man's best friend to elevate the art of the selfie to new heights. These 7 canines are showing the world they know how to strut their stuff.
1. The "Seriously, This Again?" Selfie
This dog might just deserve a medal for self-restraint, but really, how far can you push a dog before he breaks under the pressure?
2. The "You're Not Gonna Believe This" Selfie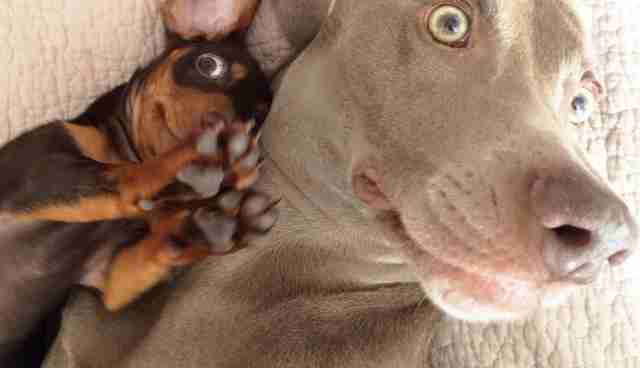 From the look on these dog's faces, you'd think they'd just witnessed some intense paranormal activity. "That's not the wind, you fools! It's the neighbors recently-departed cat come to exact his vengeance."
3. The "Check Out My Grill" Selfie
Proving that a great selfie isn't about those pearly whites -- it's about those fangs, premolars, and incisors wrapped in metal wire. Orthodontia never looked so cool.
4. The "I Didn't Do It" Selfie
He may have his paws in the air, but in a court of law every dog is innocent until proven guilty.
5. The "Superdog" Selfie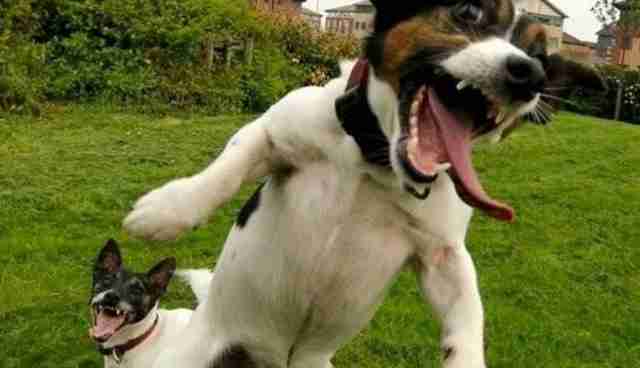 Perhaps he was born on Krypton? Perhaps he was bitten by a radioactive spider? Either way, this dog has taken to the skies. Humans, prepare for hugs!
6. The "Chillin' With My Boys" Selfie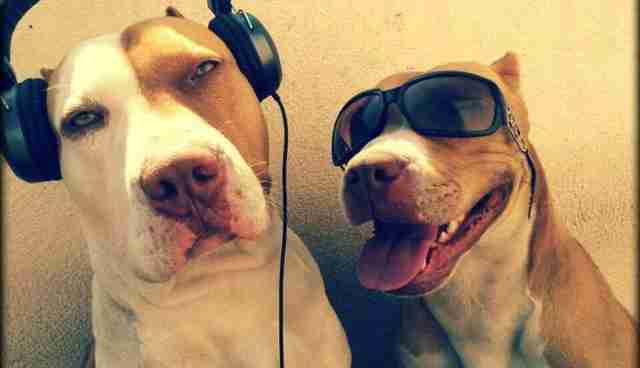 All these pits need are some great tunes, clear skies, a pack of biscuits, and their best buds. Clearly, the future is so bright that one must wear shades.
7. The "I Took This All By Myself!" Selfie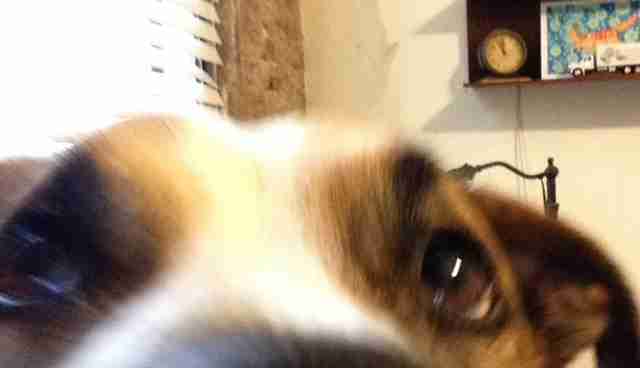 Amy Roa This dog took his very own blurry-nose selfie with the help of a glob of peanut butter smeared on an iPad screen. So, now that dogs have mastered modern-day technology, what's to prevent them from world domination?