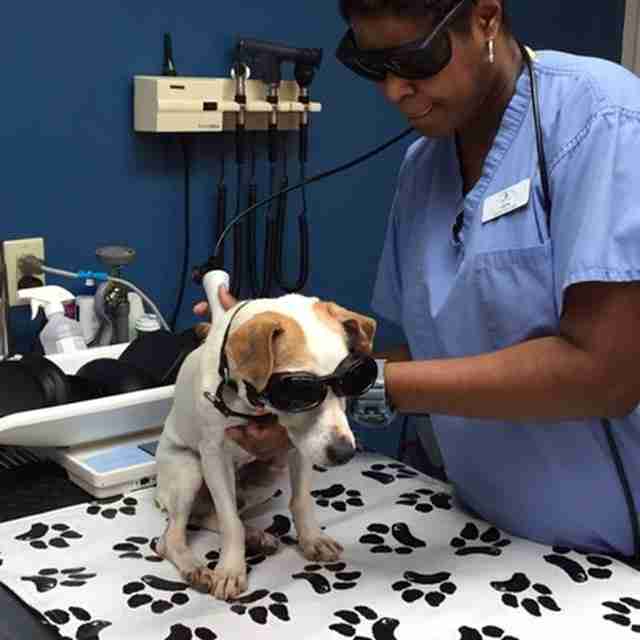 And a set of custom wheels, to help with his back legs:
"He does absolutely great with his wheels," Donna Durham, a founder of the Georgia Jack Russell Rescue shelter, told The Dodo.
A representative for Dogly, Melody Serafino, confirmed Kennedy's new lease on life. "He can now walk and play without pain!" she wrote in an email.
Whenever a photo on Dogly is "loved" (think liking on Facebook or a Twitter fave), it adds to the tally for one of 10,000 shelters and rescues. Certain achievements - like being the most-loved shelter in a month - result in a grant. Thanks to all the love, Kennedy's shelter received "a pretty sizeable donation," Durham said. (It was a $1,000 grant for Kennedy and another pup who needed surgery, according to Serafino.)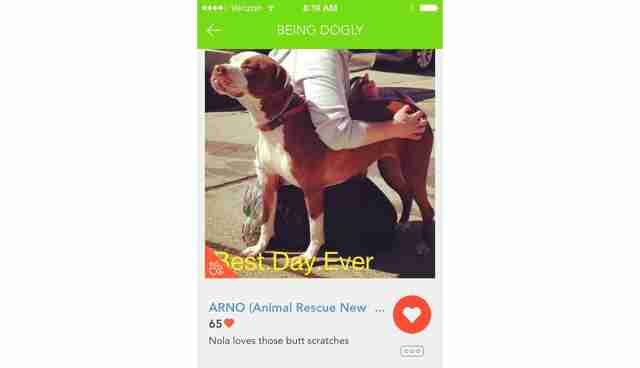 The funds for these grants come from donors, investors and Dogly's family and friends, Serafino said; the app is free for users. Dogly, which just launched in the fall, wouldn't disclose how many users it has at the moment. The app is young but it runs smoothly - this user had no problems uploading a picture of his parent's beagle.
Kennedy is up for adoption, and considering his age, about nine or 10 - and what he's been through - his joie de vivre is inspiring.
"He tries so hard to run and play," Durham said, "and with his wheels he's able to do that."
Dogly is available on iTunes and Google Play. This post has been updated to reflect how Dogly's "loves" contribute to shelter donations.