Dog With Anxiety Just Wants A Family Who Understands Him
He's been at the shelter since last Christmas — and just wants a home this year.
Charlie arrived at Collier County Animal Services (CCAS) in Florida as a stray in December 2015. This December, he's still there, and is desperately searching for a family for the holidays.
When Charlie first arrived at the shelter, he was incredibly shy and anxious.
"He was a quiet, slightly timid dog that was very particular about the people he wanted to interact with, and preferred to not be in the presence of any other dogs," Katie Sibert, volunteer coordinator at CCAS, told The Dodo. "His picky taste and aloof behaviors had turned away many families that were interested in meeting with him."
No one knows how the 3-year-old boxer mix ended up on the streets, or if he'd ever even had a home at all. After spending months at the shelter, Charlie was transferred to a local humane society in July, but became even more anxious there due to the hectic environment. He was eventually transferred back to a smaller, quieter branch of CCAS, where he's been ever since.
Charlie is terrified of strangers, and doesn't like changes to his daily routine. His quirks and struggles have caused him to be misunderstood and left him without a home for so long, when really, he's actually a calm, sweet dog.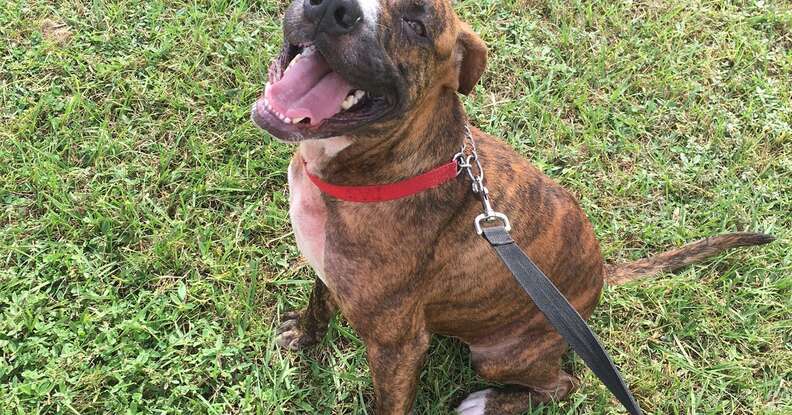 "He is actually a really laid-back and sweet boy when he isn't stressed out," Sibert said. "He loves taking walks and likes the water hose. He enjoys affection and attention from staff who he knows and feels comfortable with. He likes being close to someone in a calm, quiet environment."
Over the summer, Charlie got to spend a day out of the shelter with a staff member he felt comfortable with, and experienced his very first time lounging on a couch ...
... and going shopping for new toys.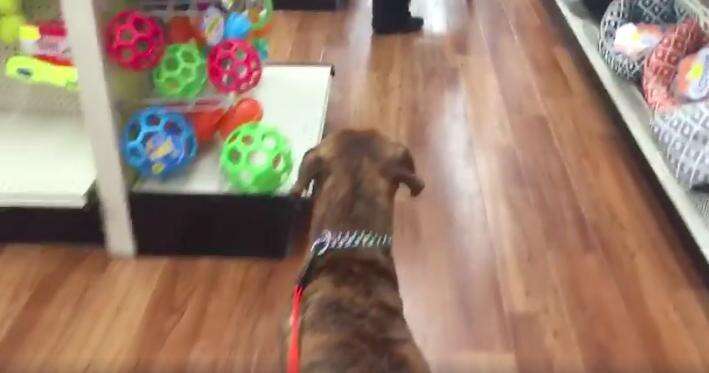 Charlie's anxiety sometimes gets in the way of potential adopters being able to see his personality, but that doesn't mean the right family isn't out there somewhere. What Charlie really needs to be successful is someone who understands him.
Charlie's ideal home would be one with no kids, no pets and little excitement. He needs a quiet place where he can spend his days napping and relaxing, free from any chaos or sudden changes that might trigger his anxiety.
"Charlie would benefit from an adopter that is patient, understanding and knowledgeable about challenging dogs with behavioral issues and is willing to work with him," Sibert said. "It will likely take a person making multiple visits to meet with him to no longer be a stranger to him."
This sweet dog is the shelter's longest-standing resident, and just wants to find a home for the holidays. What Charlie really needs to not be anxious is a safe, warm home away from shelter life with a family who loves him.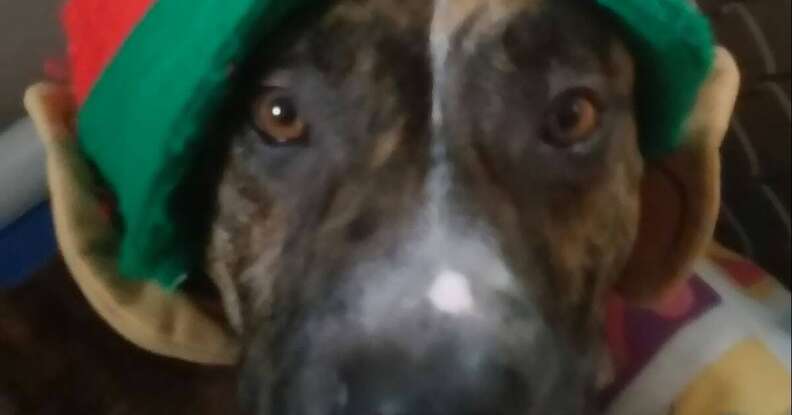 If you're interested in adopting Charlie and you think your home is the right fit, you can contact Katie Sibert at kathleensibert@colliergov.net for more information.