Some Vile Human Taped This Puppy's Mouth Shut And Hasn't Been Found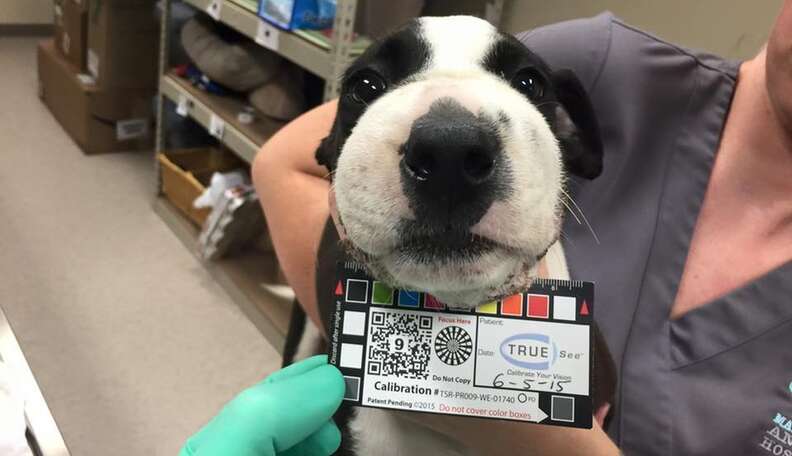 <p> <a href="https://www.facebook.com/AnimalHelperNewOrleans" target="_blank">Facebook/Animal Helper</a> </p>
<p> <a href="https://www.facebook.com/AnimalHelperNewOrleans" target="_blank">Facebook/Animal Helper</a> </p>
In what may be a copycat case, another innocent puppy was found with his mouth taped shut - just like poor Caitlyn, a sweet pit bull who recently made national headlines. Otis, also a pit mix, was found with his mouth and neck taped, and some of his toes broken. He was wandering down a New Orleans street last week, most likely looking for help.
Based on his wounds, it appeared that Otis had probably broken free from being tied up, so it's likely that his abuser lives not far from where he was found. The young pup was brought to St. John the Baptist Parish Animal Shelter, who handled his transfer to the rescue group Animal Helper so he could receive immediate care.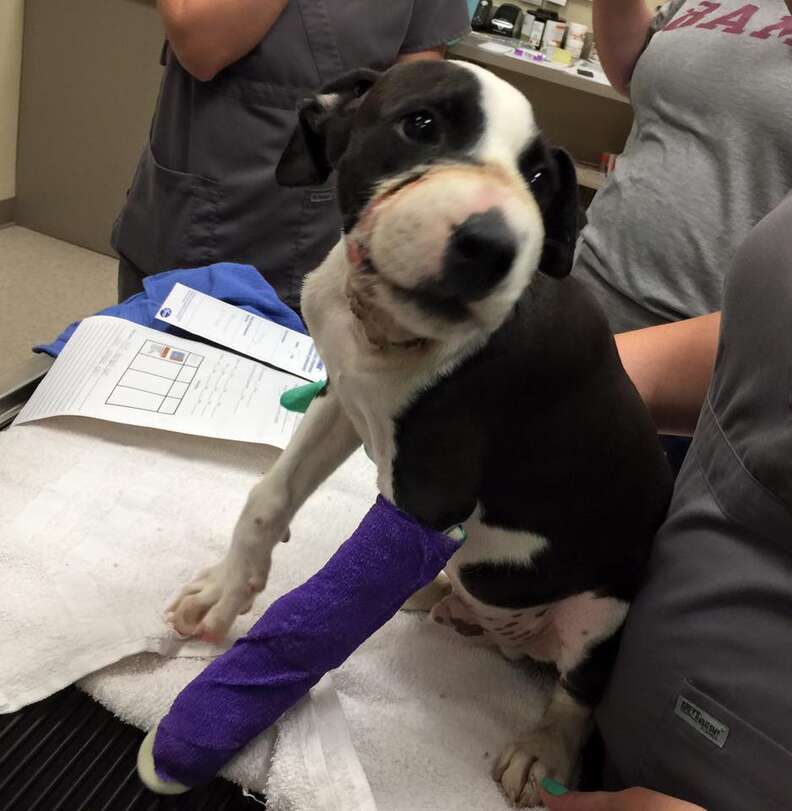 Considering Caitlyn's widely covered abuse happened so recently, Otis's abuser could have copied details from that incident. Why would someone ever want to do something so cruel to poor little Otis? Alissa Johnson of Animal Helper in New Orleans has a couple of theories.
"I personally think there are two reasons why someone would do this horrible act," Alissa Johnson told The Dodo. "One as punishment for barking, and he does have a special bark when in a crate. Secondly with dog fighting, they weaken bait dogs so there's no way their dog will get injured."
No matter what the reason, the fact that two young dogs were found with their mouths taped shut within weeks of each other is despicable.
Otis had necrotic infected tissue around his neck and muzzle from being taped and tied up. The infected tissue was removed to stop the continued spread of infection. He also had two broken toes, which were placed in a splint. Otis is on antibiotics, but no one can be sure exactly when he will be fully healed.
Animal Helper and other organizations involved in Otis's care and recovery are dedicated to finding whoever abused Otis. A $700 reward is being offered to help bring this monster to justice. Anyone who has information can contact the sheriff's office anonymous tip line at 985-359-TIPS.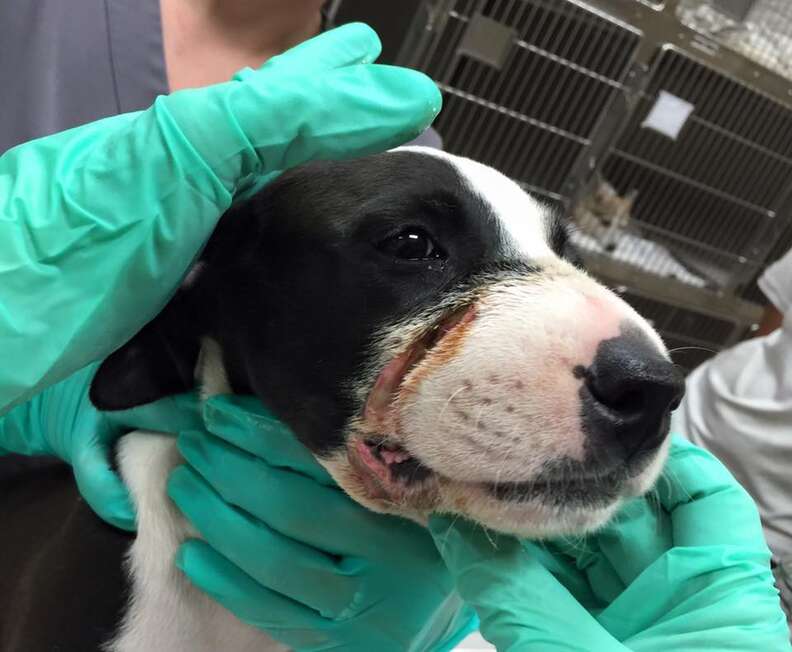 St. John the Baptist Parish Animal Shelter posted on its Facebook page regarding the incident, saying "Please know this is not acceptable. It's not a fad or something cool to do." The local sheriff's office is launching a criminal investigation.
Despite his past, Otis is a loving little guy who shows no resentment or issues. "He loves all dogs, cats, kids and people," Johnson said. "His injuries have not changed his awesome personality at all."
There are a few potential leads on a forever home for Otis, and Animal Helper has been bombarded with adoption requests for the pup. Of course, Otis is not the only dog looking to be adopted, and there are many other animals at Animal Helper who would love a home to call their own. You can check out its Facebook page for updates on which of their animals are up for adoption.
Caitlyn, the original pup found with her mouth taped shut, was found weeks ago and is improving every day. She's been receiving many gifts from the community, according to Veterinary Specialty Care – SC, and even got a call from People Magazine.