When the small town of Divide, Colorado elected a dog as mayor on Wednesday, it seemed a little odd. While it's certainly rare to see animals elected to positions of power, it's not all that unique. Animals have been put on ballots for an array of political positions and an array of reasons, including attempts at satire or, simply, out of respect for the creature. Here are some of the most intriguing non-human political figures in recent history:
Stubbs
Stubbs has been the "mayor" of small-town Talkeetna, Alaska since July 1997, when he was just three months old. Rumor had it that Stubbs was selected as a write-in candidate during that year's mayoral election, but, as NPR points out, that can't be true -- Talkeetna doesn't have a mayoral election, because it's an historic district. But, for the past 17 years, they have had a feline mayor (even if it's only an honorary title). Stubbs still serves in the role and as one of the town's biggest tourist attractions, drawing visitors to his "office" at the local general store. He's known for indulging in a wineglass full of water and catnip every afternoon.
The leader of Canada's Tuxedo Party, Tuxedo Stan was born to an abandoned mother who was left pregnant and alone on the streets of Halifax. He was adopted by a media savvy, cat-loving writer who decided to help Stan do good for the felines of Nova Scotia, by promoting policies to improve the welfare of homeless cats in the area (the core of the Tuxedo Party platform). Stan ran for mayor of Halifax in 2012, when he was three years old, and was endorsed by Anderson Cooper during his campaign. Unfortunately, Stan didn't win -- but that didn't diminish his popularity.
Pigasus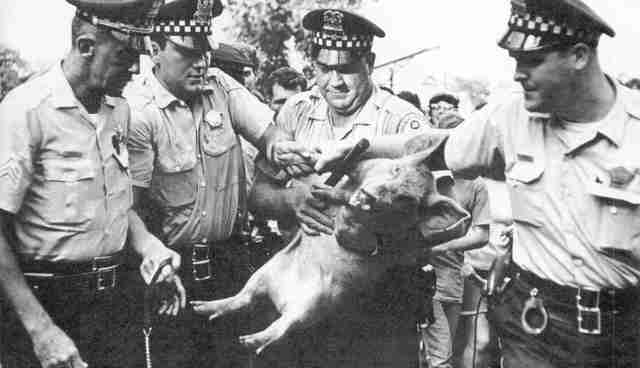 Perhaps the most deeply political of animal politicians, Pigasus was nominated for president of the U.S. during the contentious 1968 election. The Yippies (Youth International Party) put forth Pigasus as their candidate just before the Democratic National Convention in Chicago as a form of protest. During the infamous convention, which included days of violent clashes between counterculture protestors and the police, Pigasus was removed by law enforcement officers and taken to the Chicago Anti-Cruelty Society. The New York Times highlighted the pig's candidacy as a key moment in the history of American political satire.
Bosco, a Labrador retriever-Rottweiler mix, served as mayor of Sunol, California, from 1981 until his death in 1994. He ran as a "Re-pup-lican" and beat out two humans for the honorary mayorship of the unincorporated community. Bosco was catapulted to international attention when his story was picked up by a British tabloid in the mid-80s, which called Sunol the "wackiest town in the world," but he also received some more negative attention. In 1990, Bosco was cited as a sign of failing democracy by a Chinese newspaper, prompting his owner and a group of Chinese students to drive to the Chinese consulate in San Francisco and parade the dog as a mascot of freedom.
Hank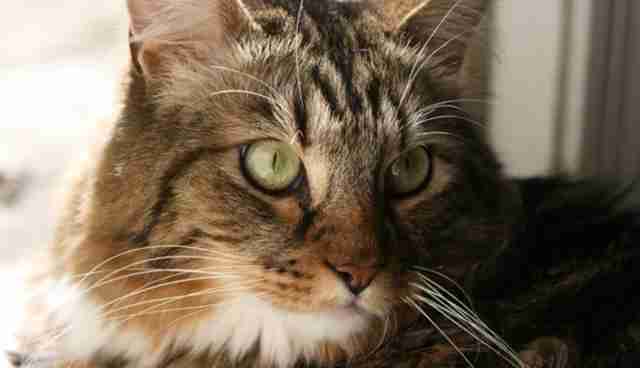 Hank the Cat launched what became a hugely successful bid for one of Virginia's U.S. Senate seats in 2012, when owners Matthew O'Leary and Anthony Roberts decided to try to spice up the senate race while also doing good for animals. The campaign was meant to raise awareness and money for animal groups around the country, several of which donated to Hank's cause. By the end of the election -- in which Hank placed third, drawing over 7,300 write-in votes -- O'Leary and Roberts had raised over $60,000 to help animals in need. "There are literally going to be lives that are saved with that [money]," Roberts told the DCist. "From our personal point of view we got to share our kitty with the entire world, and that's really great."