At some point you've probably come across an animal who looked familiar ... but something seemed slightly off. Here are some animals whose looks can be very deceiving!

1. Red panda
If you saw this girl and thought she was a raccoon who'd fallen into a vat of orange paint, well, nobody would blame you. The truth is, she's part of the Ailuridae family, though she's still related to both raccoons and giant pandas. Sadly, she's also a victim of deforestation and is currently endangered and in need of help.
2. African civet
Depending on which side you see first, you might think you're looking at either a raccoon or a leopard. In fact, this is an African civet - a nocturnal beauty and an incredibly solitary animal. She emits a strong musky scent and rubs her body against different objects to mark her territory, much like a cat.
3. Gharial
Not quite an alligator or crocodile, though a member of the crocodile family, the gharial stands out thanks to his long, narrow snout. His unique muzzle actually shortens with age, while simultaneously becoming thicker. He's also hiding between 106 and 110 teeth in those narrow jaws.
Maras, also known as cavys, are large rodents closely related to guinea pigs, though they look more like rabbits. Maras form lifelong bonds with their mates and often travel in groups for protection. Unfortunately, they're also a threatened species often hunted for their skin.
5. Pangolin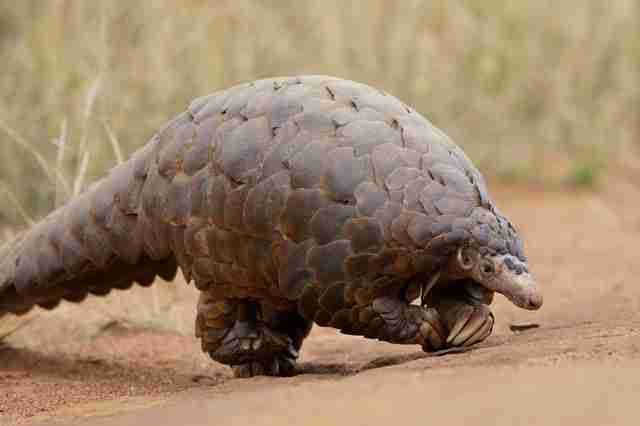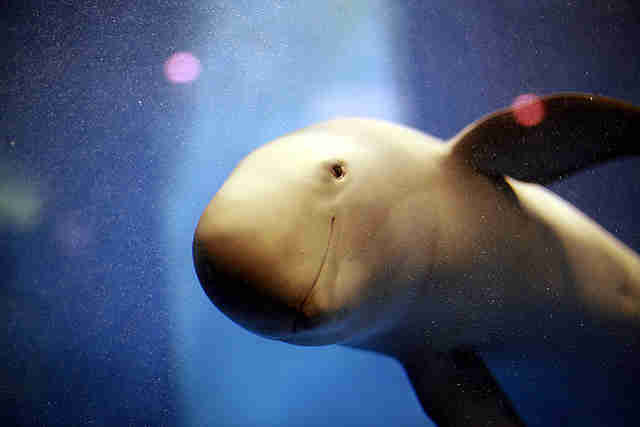 See a dolphin? Wrong! Some people believe dolphins and porpoises are the same animal, but they're not - for one thing, porpoises have shorter snouts and bodies than their dolphin cousins. There are also only six species of porpoises while over 30 species of dolphin exist in the wild.
7. Rock hyrax
What looks like a gopher, is closely related to elephants and sings like a bird? The rock hyrax! This highly unique little guy loves to spend his days sunbathing and attracting females with his stylish tusks, which help link him to both elephants and manatees through a common ancestor.
Is that a porcupine? Nope! It's an echidna. She may look similar but she's actually the only other egg-laying mammal on Earth aside from the platypus. She's also the only known land mammal to be electroreceptive, meaning she uses electric stimuli to locate objects around her.