After spending years cooped up in cramped enclosures at a privately owned zoo inside a suburban Iowa shopping mall, more than two dozen exotic animals are now beginning a new life.
And it was only made possible thanks to people speaking up on behalf of animals.
Despite its rather noble-sounding name, the Academy of Wildlife Education was really little more than a live-animal peepshow. Set between shops and department stores within the Merle Hay Mall in Des Moines, 31 animals - including bears, wolves, mountain lions and coyotes - were kept indoors, behind glass for paying guests to gawk at.
For more than three years, the animals there were denied the most fundamental elements of the outside world, like sunshine, fresh air and room to roam. That, critics said, amounted to animal cruelty.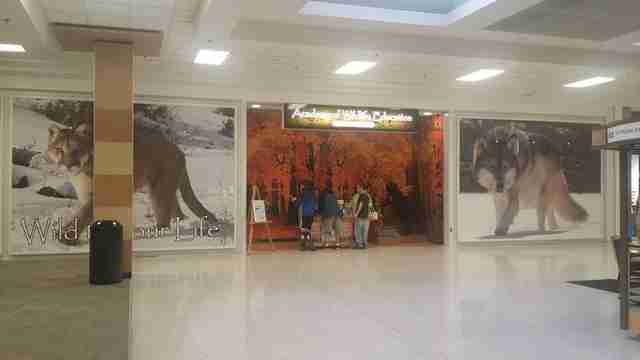 Pat Craig, executive director of the sanctuary, tells The Dodo that the animals were all in poor condition, and that their bodies showed signs of their time in confinement.
"The biggest issue is that most of them have no muscle tone whatsoever since they couldn't exercise like they should," says Craig. "Wolves and bears and animals like that can travel upwards of 50 miles a day in the wild. In the mall, there was no room to move so they started pacing and things like that, which animals do in severe confinement."
Craig believes things will turn around quickly for the rescued animals after they've gotten used to life on the 720-acre sanctuary.
"Their lives will change dramatically. They might not even know they're a lion or a tiger or a bear because they've been raised in such a weird captive environment. They will eventually learn that they have instincts and can follow their instincts and they can do the things that come naturally that they couldn't do before. They will start to blossom pretty quickly," says Craig.
"We see amazing transformations in animals when they have the chance to live in a more natural environment. It's something we witness day in and day out."
To learn more about the Wild Animal Sanctuary, visit their website here.