Animal Planet Host Admits To Selling Endangered Lizards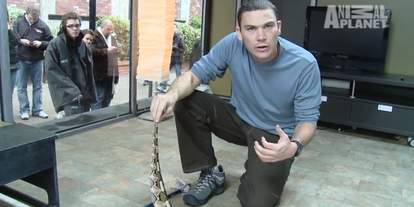 The host of short-lived Animal Planet Series "Wild Recon," Donald Schultz, used to travel the world finding dangerous species-and now he's been caught selling one of those species, which happens to be endangered. Schultz pleaded guilty at a federal court on Tuesday for selling two Iranian desert monitor lizards without a permit, violating the Endangered Species Act. The AP reports:

Schultz sold the rare lizards for $2,500 to an undercover federal wildlife agent who answered his 2010 offer on Facebook. A federal agent received the lizards in Buffalo, N.Y., and took them into custody.