Animal Welfare Supporters To Liam Neeson: Stop Defending Horse Carriages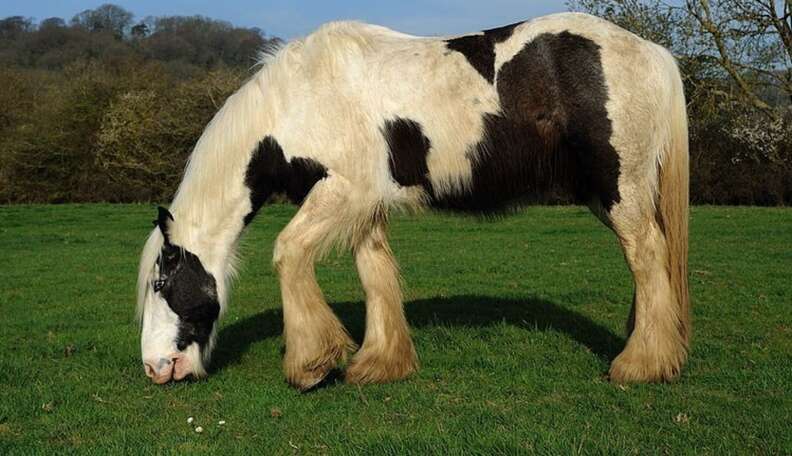 On Saturday, a group of animal welfare activists organized by PETA and and NYCLASS picketed Liam Neeson's Manhattan apartment building in protest of the actor's continued support for the city's beleaguered horse carriage industry. Neeson has repeatedly come out against NYC Mayor Bill de Blasio's plan to ban the horse carriages and replace them with alternative old-fashioned cars, calling the horses a "signature element of New York's culture and history."
Animal welfare activists, however, contend that the horse carriage industry is not iconic, but merely cruel. Peter Wood, a third-party animal welfare investigator and one of the dozens of protesters who rallied outside Neeson's apartment, said horse carriages pose a grave threat to the industry's animals.
"It's 2014, not 1914. It's time for a chance," Wood told the Associated Press. "Horses don't belong in traffic, surrounded by buses. They don't belong in the city; it's outdated, it's cruel... Life attached to a carriage with a poop bag attached to your rear end - that's no life."