Animal Shelter Finds 2 Puppies Left Outside With A Heartbreaking Note
"Take good care of them. Thank you."
When staff members of the Forsyth County Animal Shelter arrived at work on Wednesday, they found something they don't see every day. Waiting for them outside the facility were two dogs in two separate kennels with a handwritten note.
"Take good care of them," the note read. "Thank you." It also informed the shelter of the dogs' names (Simba and Nala), their breeds, a few personality traits and skills, and that Nala was only about 12 weeks old.
The shelter staff rushed the dogs inside and then posted on the shelter's official Facebook page addressing the former owner.
"To the person who left two dogs outside our facility this morning: First off, thank you for leaving them in a spot where we would be sure to see them right away, thank you for securing them in kennels, and thank you for the note," the post read. "We are sure it must've been a difficult, heartbreaking decision to leave such adorable dogs, and we are equally sure you must be struggling right now to make the decision that this was your only option."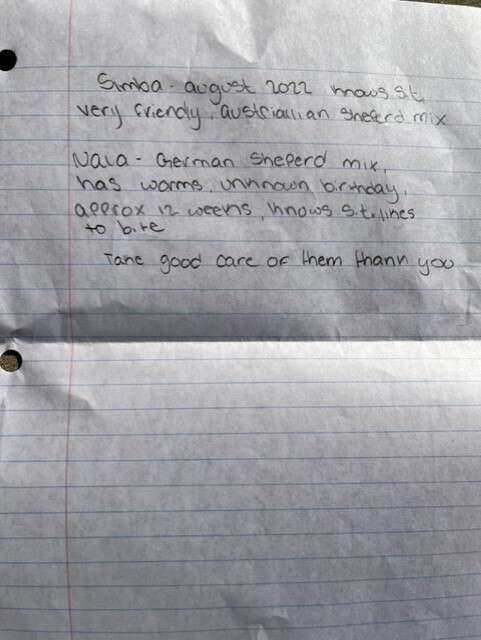 The post goes on to ask that the owner contact the shelter to provide more information about Simba and Nala. "No judgment and no criticism, we promise," the post added.
The shelter also asked that people be kind in the Facebook comments: "We do not know this person's story or what is going on in their life, and we are not here to pass judgment about their difficult decision."
In the days since Simba and Nala showed up at the shelter, staff still have not heard anything from the dog's previous owner.
"There has been a huge community response which has been largely positive but no contact from the person," a representative from Forsyth County Animal Shelter told The Dodo. "We are still hopeful that perhaps they will reach out, but, in the meantime, the dogs are comfortable and well cared for."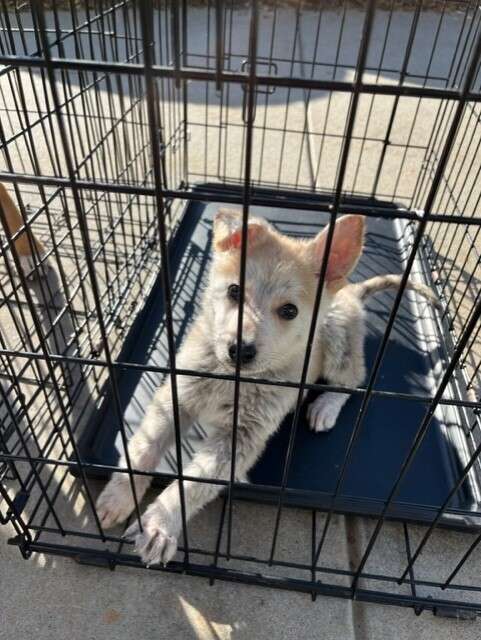 Because the owner has not identified themselves, Simba and Nala are still considered on stray hold. This means they will not be eligible for adoption for a set period of time or until someone comes forward.
As the shelter requested, the comments section of the Facebook post has been overwhelmingly positive and sympathetic. "I applaud the responsible people who left the pups," one person commented. "They loved them enough to do the right thing … I would just love to hug them. We don't know their story, but we do know they tried to do the right thing and ensure the pups were safe and cared for."
If you have any information about the person who left Nala and Simba at Forsyth County Animal Shelter, shelter reps encourage you to ask them to reach out. You can
follow Forsyth County Animal Shelter on Facebook
or call them at (336) 703-2480.