Move Over, Spooky Faces: Animals Make The Best Jack-O'-Lanterns
<p><a class="checked-link" href="http://www.reddit.com/r/aww/comments/1oxz6d/our_german_shepherd_and_yorkie_carved_into/" style="text-decoration: none;">Reddit: stelthb2</a></p>
Feast your eyes on these pumpkins carved like animals. (Though if pumpkins carved by animals is more your style, we've got you covered, too.)
Real anglerfish sprout glowing lures filled with bioluminescent bacteria, not mini pumpkins - but this guy is more at home on doorsteps instead of 3,000 feet below the ocean surface.
Octopuses make both great moms and great jack-o'-lanterns.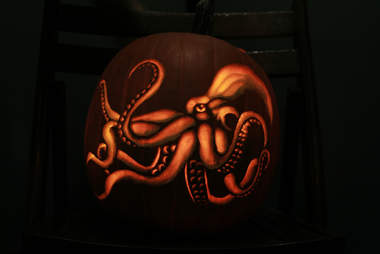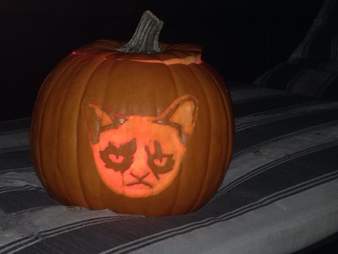 Don't judge this pumpkin by its stripes.
Very pumpkin. Much spooky. Wow.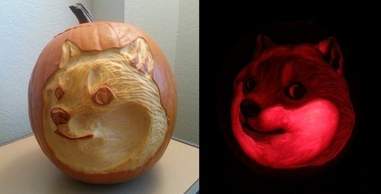 Only a pumpkin of truly epic proportions is worthy of such grand feline features.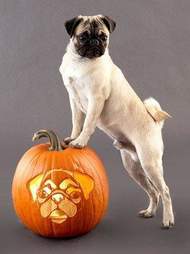 ... But which two are the REAL dogs?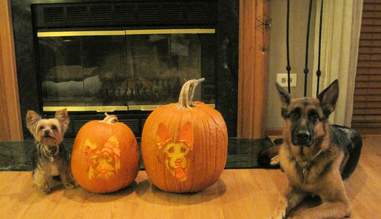 (Reddit:Ringoose)
Tyrannosaurus Rex may be extinct, but not on our pumpkins (or in our hearts).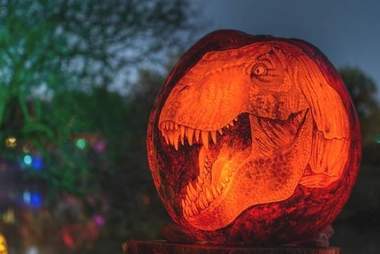 (Imgur/Umgurbanned)
... Okay, using more than one pumpkin might seem like cheating, but such a magnificent creature deserves no less than a plethora of pumpkins.
(Reddit: proteon)