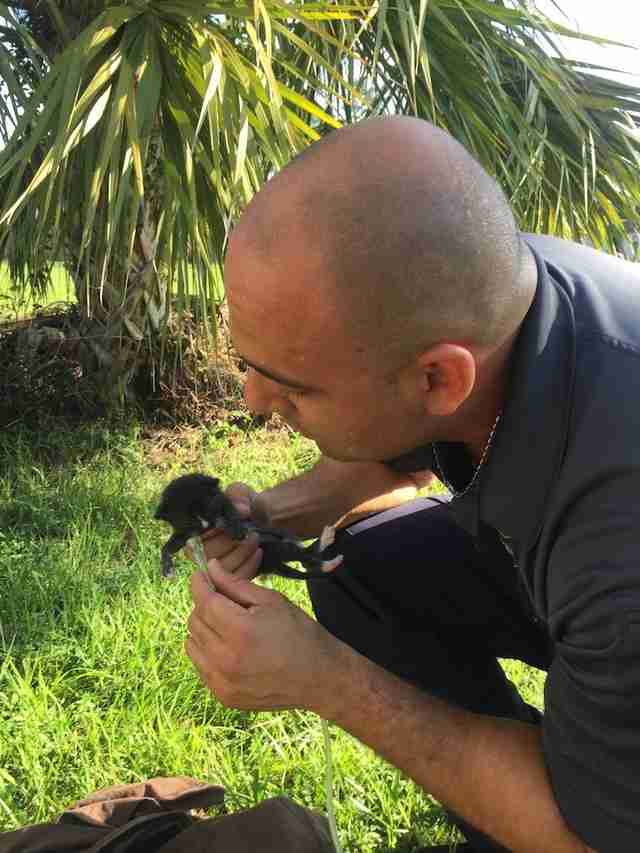 "We just took the little ones out, they were really tiny and fairly new, and the house was really smoky," Lieutenant Jim Lamb told the Naples Daily News.
"The owners were very happy" that the firefighters were taking the time to help out the little kittens, Bonita Springs Fire District's Natalie Hughes told The Dodo.
The mama cat, who wasn't injured by the smoke, stayed behind. "She was quite fine staying in the house," Hughes told The Dodo. "She wasn't too pleased with everything that was going on."
Like many fire departments across the country, Bonita Springs has invested in little oxygen masks for animals - an adorable and lifesaving tool that can make a world of difference in saving pets during emergencies.
But these seven little kittens were too small even for the animal-sized oxygen masks, so the dedicated firefighters had to use a different method to treat the little fuzzies for smoke inhalation.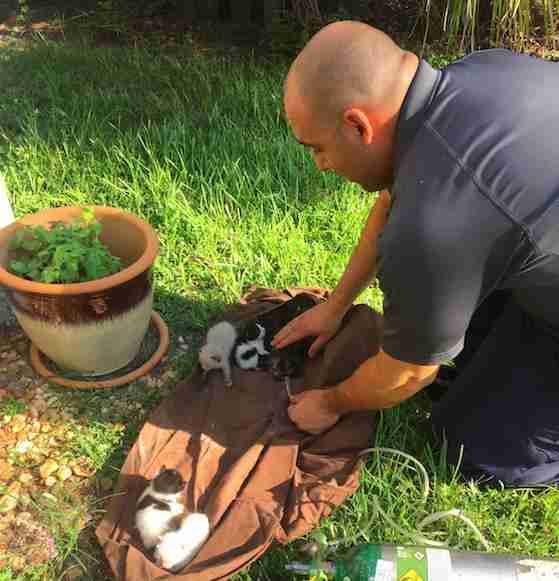 "They were so tiny that they didn't have to actually use the mask portion," Hughes said. "They did something called blow-by," or putting the oxygen tubes in front of the kittens' noses.
Stories like this are awesome because they prove that the lives of our pets and animals are worth saving too.
"We will do everything within our expertise to help," Hughes told The Dodo. "These pets are like family to people."