This Animal Hospital Gives A Wheelchair To Every Dog Who Needs One
"We absolutely refuse to end a life that, with proper care, can be a happy one."
At a very special animal hospital in Romania, every dog has the right to run - even if his legs don't work.
Adăpostul Speranța, a partner of Four Paws International, takes in stray dogs and gives them shelter for the rest of their lives. Not only that, it gives them wheels.
"At Speranța, we insist not to leave any dog behind," the hospital wrote earlier this month. "[W]e absolutely refuse to end a life that, with proper care, can be a happy one."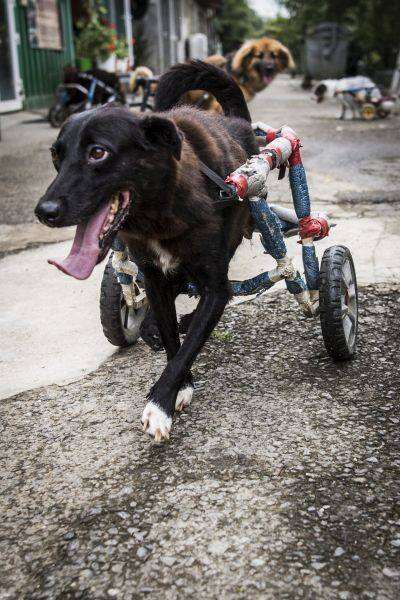 With the help of their specially built carts, the disabled dogs can do everything that brings a dog joy.
"They run ... they enjoy the sun and the grass, sometimes they even race, with their funny wheels," the hospital wrote.
Florina Tomescu, president of Fundatia Speranta, the organization that runs the hospital, said that all the dogs who need this kind of care never have to worry about being on the streets of Bucharest again.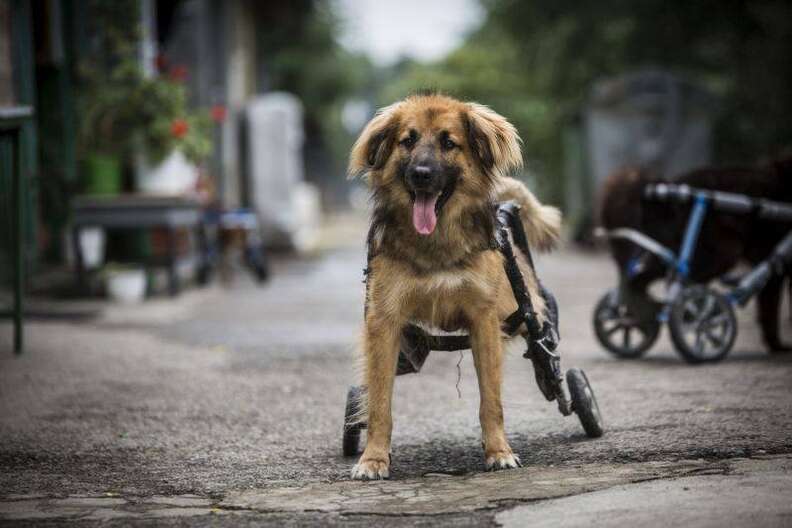 "All the dogs stay with us for their whole lives," Tomescu told The Dodo.
The hospital is preparing to house the dogs for the upcoming winter - and the dogs have raced and run so much all summer, many of the carts have been worn out.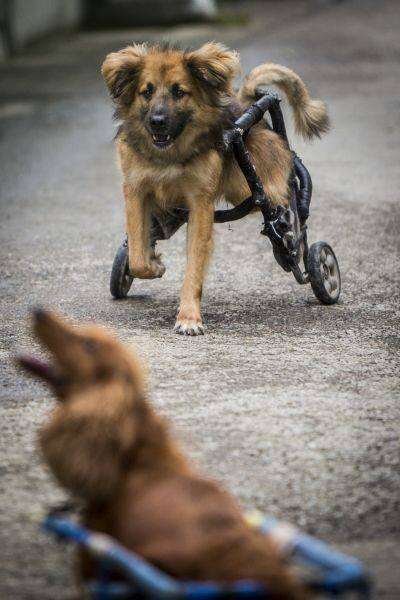 "Unfortunately, the dogs get bigger and some carts broke," the hospital wrote. "Right now, we desperately need to buy other 11 carts, for their future 'drivers' can move again," it wrote.
"All dogs have a story behind them," Tomescu said. "Most of the time, it's sad."
But you wouldn't know it, looking at them now.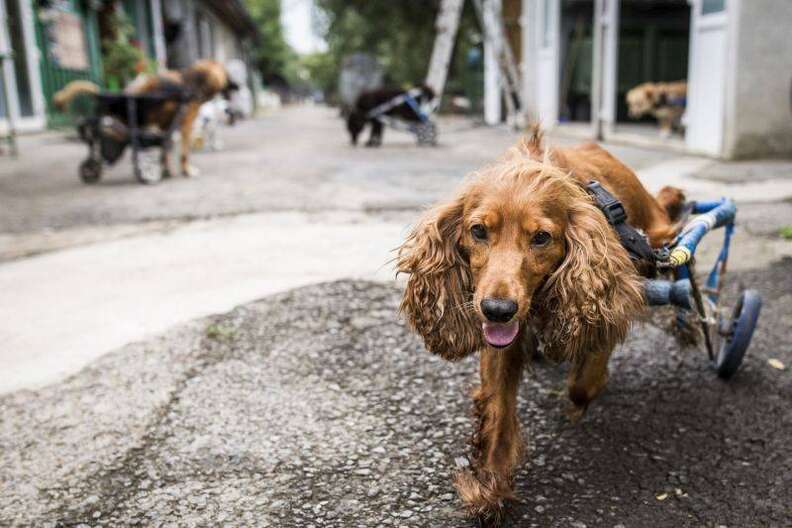 "The happiness of our paraplegic dogs is our reward," the hospital wrote.