11 Animals Pulling Off Hairstyles We Never Could
<p><a class="checked-link" href="https://www.flickr.com/photos/tambako/15188357772/sizes/m/" style="text-decoration: none;">Tambako the Jaguar/Flickr/CC 2.0</a></p>
In the immortal words of RuPaul: "With hair, heels and attitude, honey, I am through the roof." Note that hair comes first.
Some of the following animals, to be sure, have feathers or scales instead of hair or fur - but any way they grow it, honey, their 'dos are through the roof.
1. "Why, yes!" trumpets the northern royal flycatcher. "I am both royal and glamorous."
2. To do an amazing impression of the Elizabethan aristocracy, the only thing the black-and-white ruffed lemur needs is hair.
3. Sycamore moth caterpillars are the Dennis Rodmans of the larval world.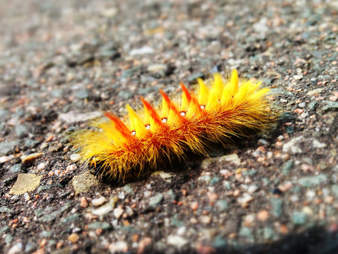 4. The hedgehog knows one big thing, and that is how to wear a close, spiky cut with confidence.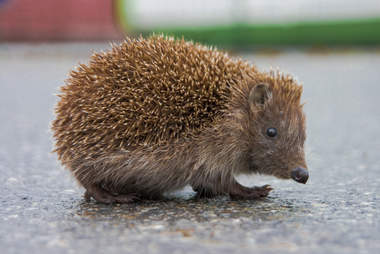 5. The California quail is a rebel without a comb.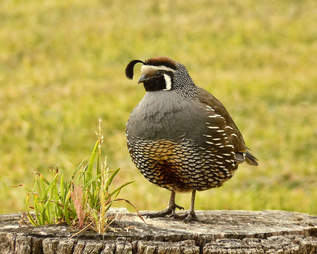 6. Among orangutans, bowl cuts and goatees have never gone out of style.
7. Can you not see the majesty of the fjords reflected in the locks of the Icelandic horse?
8. The intensity of this white raccoon dog's pouf is matched only by his piercing blue gaze.
9. The striated frogfish never saw a coiffure she didn't like.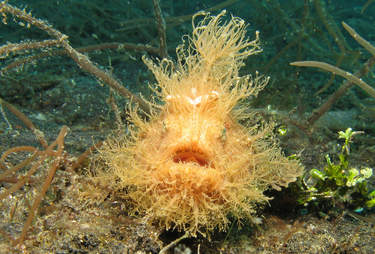 10. This marmoset's hair gives off a charming Doc Brown vibe.
11. Behold the beauty of this jumping spider's furry coat with as many eyes as you can.