If there's one thing "Blackfish" taught us, it's how cruel it is to keep orcas and other marine animals in captivity. But you can still hang out with wildlife and boycott SeaWorld at the same time. Here are 11 amazing wild animals who prove it.
1. This baby sea lion who begged vacationers for scratches.
3. This dolphin who made friends with a seafaring cat.
4. These sperm whales who let one photographer glimpse the birth of a new life.
5. This seal who congratulated someone on his first visit to the ocean.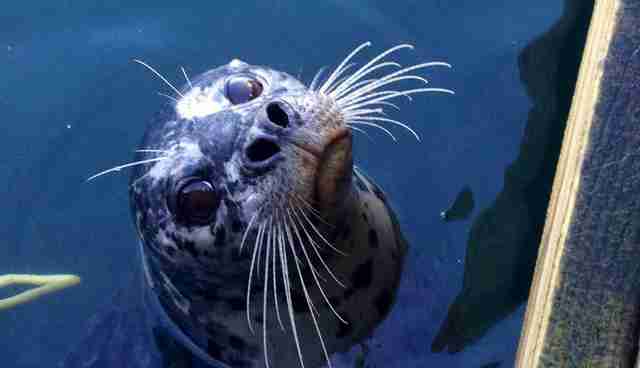 6. These spinner dolphins who showed you don't have to swim alone.
7. This sea lion who jumped on the back of a kayak to sunbathe.
8. These orcas who gave one paddleboarder a close-up look.
9. Yet another sea lion who reminds someone that that's his bench.
10. And finally, this whale who would like to remind you that it's his ocean, thank you very much.