This Bridge Was Definitely Designed By Animal Lovers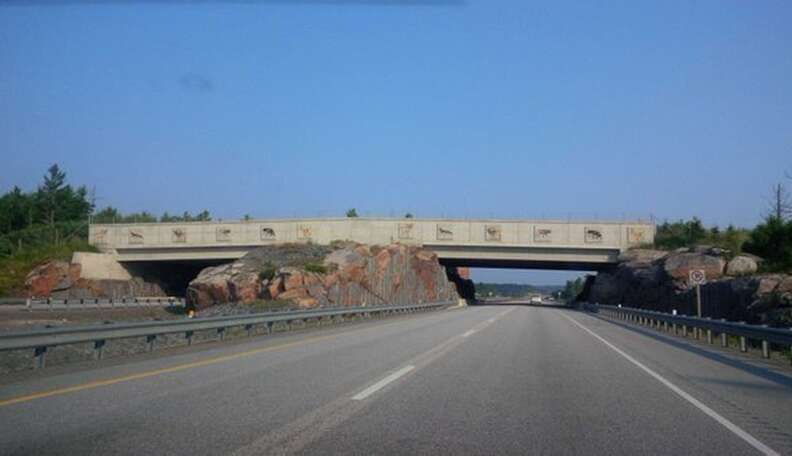 It may look like any other overpass, but this newly completed crossing could be a lifeline for animals.
Hoping to reduce an alarming number of wildlife collisions on a particular stretch of highway near Sudbury, Ontario, the province has ponied up for a multi-million-dollar bridge.
And it's already being trumpeted as a success by some.
Although it wasn't entirely finished, more than 800 deer have used the bridge so far, Kari Gunson, who monitors the overpass for Eco-Kare International, tells The Dodo.
"It's not just one or two," she says. In fact, the list of recorded bridge-walkers reads like a who's who of Ontario's wildlife community.
Ontario Ministry of Transportation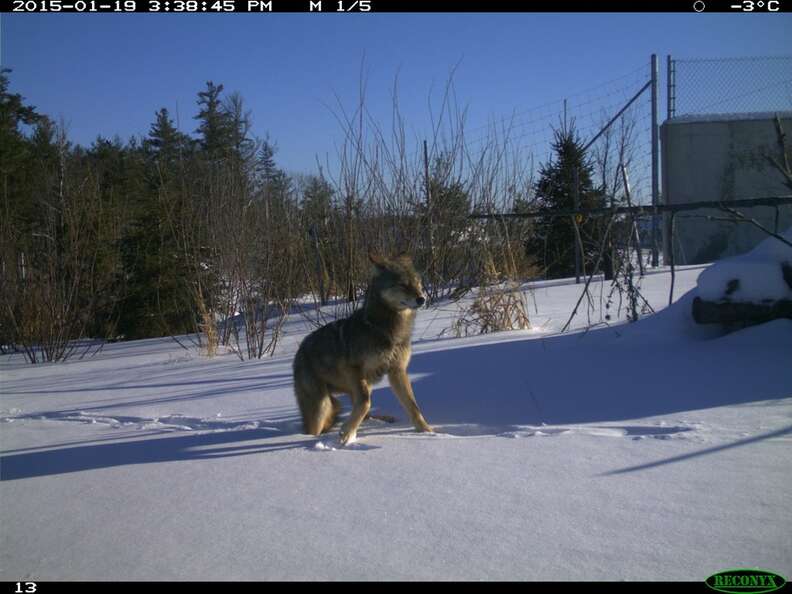 "Moose and deer are certainly the most prominent users," she explains. "There's black bear, some wolves, coyote, red foxes. We've had wild turkeys walk across, who are rare."
Ontario Ministry of Transportation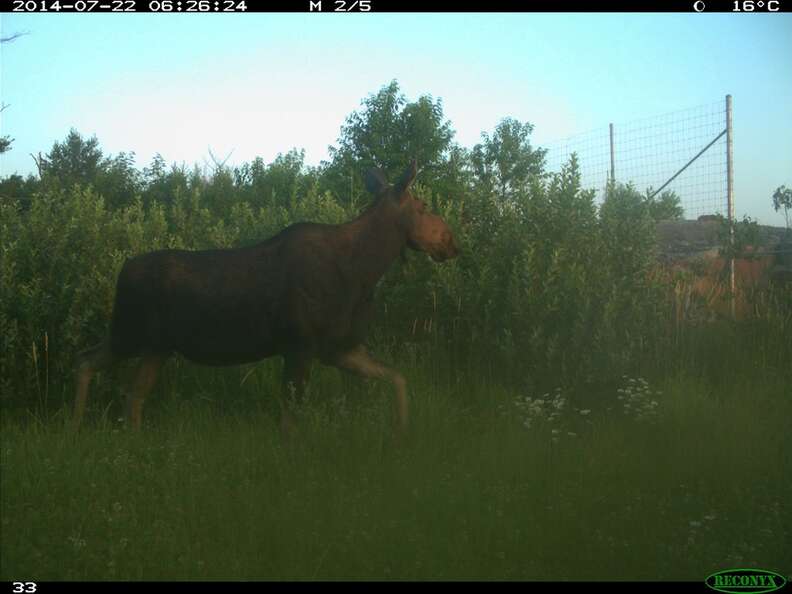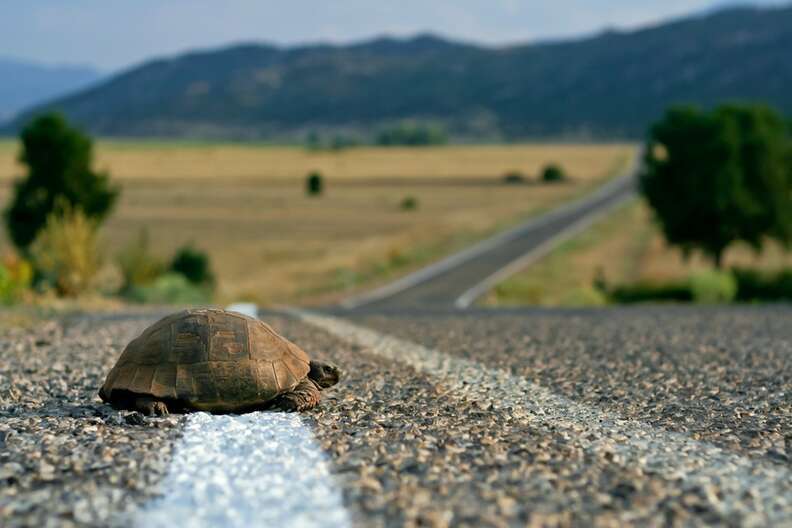 "Snakes bask on road surfaces to absorb radiant heat," the study notes. "This behavior prolongs exposure to traffic and increases the likelihood of collisions."
The results are devastating.
"Turtles are particularly susceptible because up to 98 to 100 percent of individuals can be killed during their first road-surface crossing attempt," the study says.
The bridge, the first of its kind in Ontario, is part of a long-term plan aimed at reducing wildlife collisions. Around 10,000 Ontarians crash into animals on provincial roads every year, according to police. This bridge relies on several miles of fencing to guide the animals toward the overpass.
Kari Gunson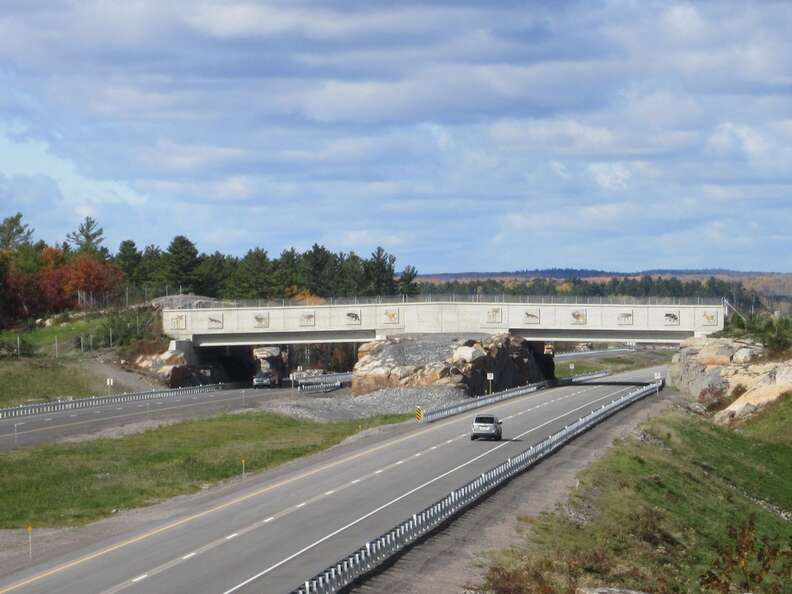 Or, for that matter, the stunningly verdant Wolverine overpass in Banff, Alberta.
These measures couldn't come soon enough for a planet plagued by car-on-animal violence.
Kari Gunson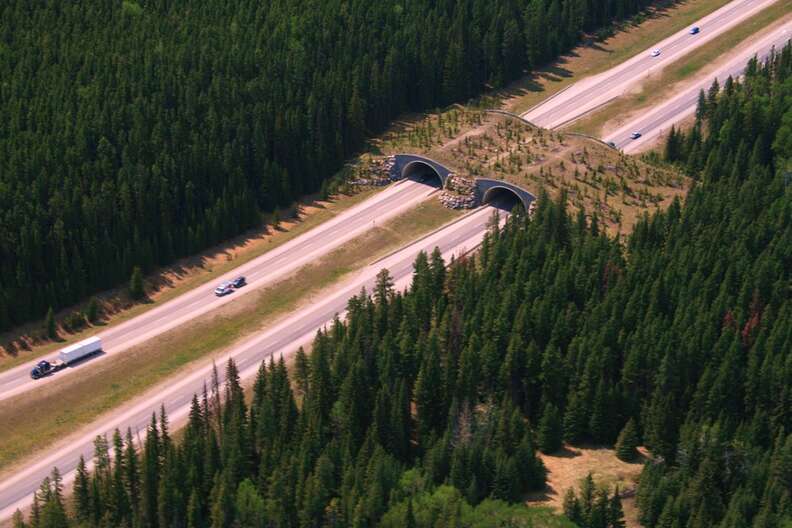 In Brazil, some 1.3 million animals die daily in traffic collisions. America has three times as many cars as Brazil, but the number of animals killed has largely gone unreported.
In light of this information, the slender crossing over an Ontario highway is certainly a step in the right direction.