In New York City, the animal issue at the top of everyone's list is the potential retirement of the city's carriage horses. A major platform of Mayor Bill de Blasio's electoral campaign, the horses are now teetering atop a tug-o-war rope with animal activists on one side and carriage drivers on the other. In October, a series of documents was released revealing a disturbing series of accidents involving horse carriages, including at least 12 incidents after which the driver allegedly fled the site.
But a bill introduced in December may settle the battle for good. The proposed legislation would both ban the horse carriages and see to it that the horses are not sold to slaughterhouses once retired. If the bill goes through, 2015 could bring much greener pastures (literally) for New York City's horses.
3. Circus animals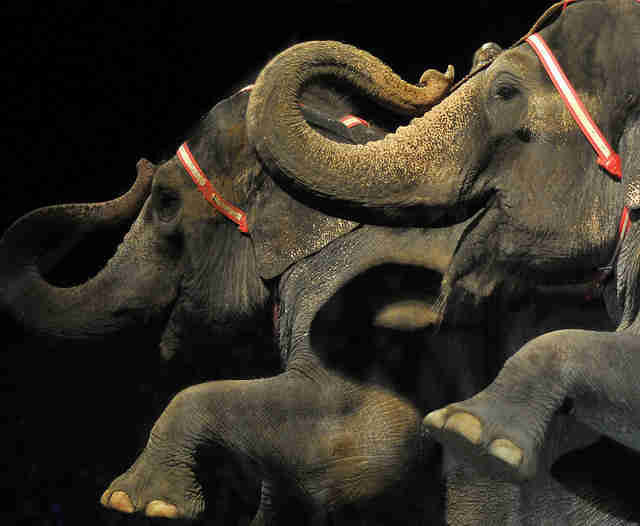 Though thousands of animals continue to suffer in circuses around the world, some milestone strides were made on their behalf this year. In 2014, both Malta and Mexico joined a growing list of countries to ban performing animals in circuses. That list also includes Bolivia, Greece, Peru, Cyprus, Paraguay, Colombia, Slovenia and the Netherlands.
In April, Los Angeles banned the use of bullhooks, sharp sticks used to control performing elephants, and in December the city of Oakland followed suit. The bans essentially bar any circus with elephants from entering the cities.
And 2015 was a particularly good year for circus animals in Peru, many of whom were rescued by the group Animal Defenders International, then packed into a plane and flown to their new homes at sanctuaries in North America.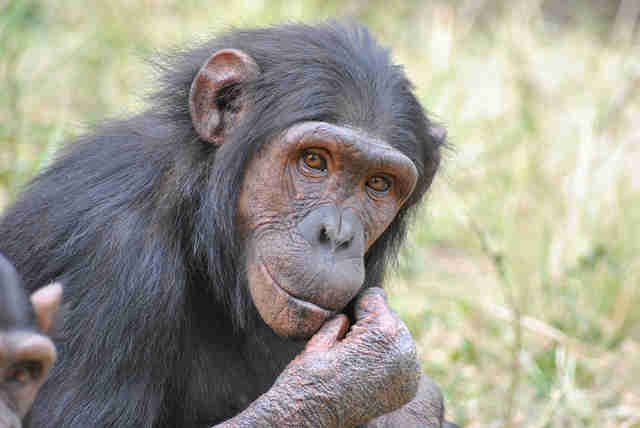 A novel approach to freeing captive animals took the world by storm this year, with a series of high-profile court cases and a cover feature in the New York Times Magazine titled, "Should a Chimp Be Able to Sue Its Owner?" The battle focuses on classifying apes (and, later, other animals) as "nonhuman persons" in order to afford them the right to be freed from unpleasant living conditions.
A milestone court case in Argentina in December ruled that an orangutan named Sandra has inherent rights, a ruling that, if it holds, may lead to her retirement to a sanctuary.
5. Cosmetic testing on animals
Some countries took major strides to end cosmetic testing on animals this year - India chief among them. The country both banned the practice and, five months later, it banned the import of any product that has been tested on animals. Brazil passed a similar law, banning the use of animals in cosmetic testing under virtually all circumstances. Vietnam also made moves toward ending cruelty, announcing that it will ban testing on rabbits.
Other countries, the U.S. among them, are notably lagging on this issue. See this page for the status of each country's cosmetic testing regulations.
6. Breed-specific legislation
Breed-specific legislation, or laws that target specific dog breeds (often pit bulls), was a major source of contention among pet owners this year. The laws are aimed at dogs that are deemed "aggressive," often with adverse consequences. In one notable example, a girl with disabilities was pressured to give up her beloved therapy dog because of a "vicious dog" ordinance in a Louisiana town.
In a small victory early in the year, six states announced proposed bans on breed-specific legislation. But it's still a common form of discrimination against certain dogs - see this map for more.
7. Rhino and elephant poaching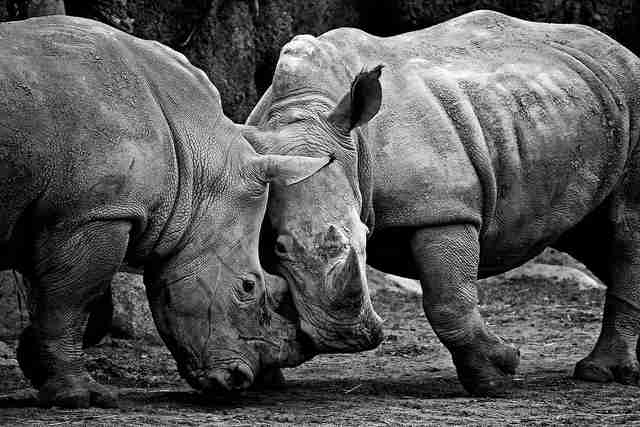 Rhinos and elephants were some of the hardest-hit animals this year. As demand for ivory and rhino horn skyrockets, dwindling populations get even smaller. At last count, rhino poaching had already set a record in 2014 South Africa - a whopping 1,004 rhinos were slaughtered for their horns, an all-time high and double that of 2011.