Animal advocates and environment protectors are about to disappear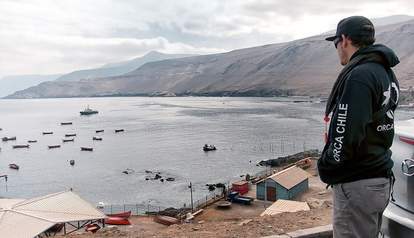 After three years, a small non-profit Chilean Organization is fighting with all its might against to stay afloat.
ORCA is a non-profit organization, operated by volunteers that seeks not only to put an end to damaging activities related to the ecosystem and its inhabitants through the investigation of environmental crimes and the proper intervention against illegal activities, but also seeks to teach and promote sustainable practices.
Since its creation, ORCA has worked keenly along the country against illegal hunting, clandestine fishing activities and protected wildlife trafficking.
According to ORCA's Chief Executive Officer, Chile's economic flop and the several natural disasters that took place over the last few years, have left the organization with almost no resources.
Zico Henriquez, ORCA's CEO, said that "in 2015 the country faced floods, volcano eruptions and an earthquake followed by a tsunami. In all of these disasters we worked intensely as volunteers to aid the countless pets and wild animals that were affected while still investigating crimes such as the slaughtering of sea lions, poaching in the south of Chile and the trafficking of the slender-billed parakeet. We have managed to save hundreds of different animals just with our volunteers' endless commitment and passion, but now it is impossible to go on with just that; we need help urgently. If ORCA disappears, Chile will lose the only organization that has specialized in the investigation of environmental crimes".
The goal of this campaign is to raise at least $25,000 US dollars. This will allow us to continue dealing with pending lawsuits against those at fault of animal cruelty and protected wildlife trafficking.
Donate to this campaign called "#HelpORCA stop poaching in Chile" on Generosity.com and spread the word with Thunderclap.
Undercover members of ORCA tracked illegal sale of sea lion oil.ORCA Chile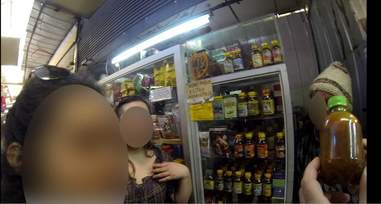 Undercover members of ORCA tracked illegal sale of sea lion oil.

| ORCA Chile
A baby sea lion was brutally killed by a fisherman in Quidico. Thanks to proofs provided by ORCA, this man was the first convicted in Chile by animal cruelty in a sea lion case.ORCA Chile
A baby sea lion was brutally killed by a fisherman in Quidico. Thanks to proofs provided by ORCA, this man was the first convicted in Chile by animal cruelty in a sea lion case.

| ORCA Chile