Last August, a 31-year-old man in South Bend, Indiana, beat his father's small terrier dog to death - with a boat oar.
The perpetrator, Joshua T. Prior, was caught by authorities seven blocks from his family's home and charged with a number of crimes including killing a domestic animal, a felony.
Prior had a history of violence: He previously served jail time for battery, according to a local news station. "We take these things very seriously, as everyone should," Captain Phil Trent of the South Bend Police Department said after the arrest. "Because when you have something like this occur [the violent death of the dog], it's only a very short trip to something like this happening to a person."
Stephen Sylvester, 18, was fatally beaten by his boyfriend, Bryan Canchola, 20, in July 2015. Canchola also strangled Sylvester's terrier, Harlow. The dog was found by a responding officer, hemorrhaging, but alive.
What are the steps to get protection for a pet in instances of domestic violence?
It depends on the state. The procedure would be the same as getting a regular order or protection - you would just include your pet in the document.
[In essence, violence against pets] is considered psychological abuse toward the person who loves the pet. And most of these new laws have come about in the last five or six years: Legislators were not made aware of the need until then.
Batterers often kill and abuse pets to orchestrate fear, violence and retribution in homes marked by domestic violence, according to a community toolkit created by the ASPCA and the National Link Coalition. How does this abuse actually play out in the home?
It might first start in [the form] of threats. Animal cruelty, like domestic violence, is about power and control. So, a lot of the animal cruelty we see in domestic violence situations can involve threats to harm an animal if an abuser doesn't get his way. Or [an abuser might] harm the animal to demonstrate the ability to cause harm. If a domestic violence victim has been choked, we can see [in some cases] that a cat was also choked to death. If the victim is being beaten, we [have seen] beatings of cats and dogs.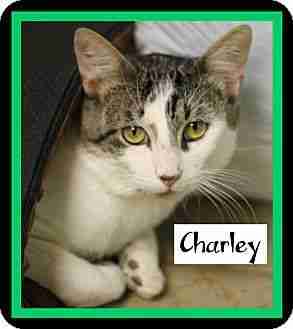 The history of child protection is rooted in animal welfare organizations, correct?
Yes. In fact, ASPCA founder Henry Bergh was one of the founders of the Society for the Prevention of Cruelty to Children (SPCC). There is a longstanding recognition that violence is violence and perpetrators cut across lines.
You talk about a "nation of silos" - that in many communities there is, unfortunately, minimal communication between animal, child, domestic violence or eldercare protective services. Can you expound on this problem?
A lot of my work involves this. We are seeing more and more cooperation but part of it is that everyone is overworked: The caseload for child protection services, the caseload for domestic violence responders and the caseload for animal cruelty officers is overwhelming. In the past, there was no recognition of overlap.
However, when you sit these people down to share stories and data, you realize you are dealing with the same offenders.
Are there parallel crimes committed against animals and people?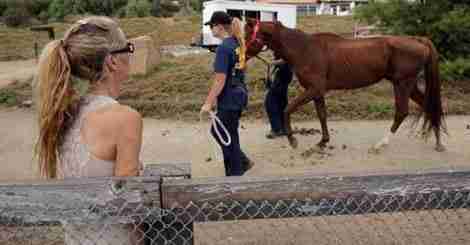 Are you able to determine if violence against animals is on the rise?
No. We cannot determine that. We can therefore try to get information on a local basis.
But it's unclear if the actual incidences are on the rise, or the police response is on the rise, or the reportage of [violence is on the rise]. We recently trained the New York City Police Department, and [the ASPCA is] seeing more animal cruelty cases come to us, but it will take us a while to see what the trends are. But your question is the question I get asked the most, and the awareness of it on all levels by the public, law enforcement and the legal system shows the greater appreciation of the link between violence against people and animals.
What are the demographics of the violence link?
In regards to intimate partner violence, if you look at serious abuse, such as beatings, stabbings or shootings, men are more prominently represented. These men are usually younger to middle-aged men.
If an animal has been bludgeoned on the street, it is probably [committed by] one or two male offenders. If an animal has been poisoned, that might be [a] different [case].
Can you point to a state group that is excelling at both recognizing the link between people and violence and providing services?
Yes. One of the best is The Colorado Link Project. Also, Colorado has mandated reporting of animal cruelty by veterinarians.
-- To learn more about the link between violence against people and animals, and read many other cases of pet abuse or murder, please go to the National Link Coalition.
Watch the full Spot Abuse PSA below: