It's no secret that cats are fickle creatures, their affection often turning to ire (and claws) in the blink of an eye. But for this orange tabby, his aggression is decidedly more passive - yet no less effective.
Reddit user sellingstraws describes a recent encounter he had with the crotchety cat.
"My wife and I were leaving our house this morning when she noticed an ear poking from next door's window ledge," he told The Dodo. "Then the head popped out."
That's when they got the death stare - an unsubtle look of disapproval for humanity at large.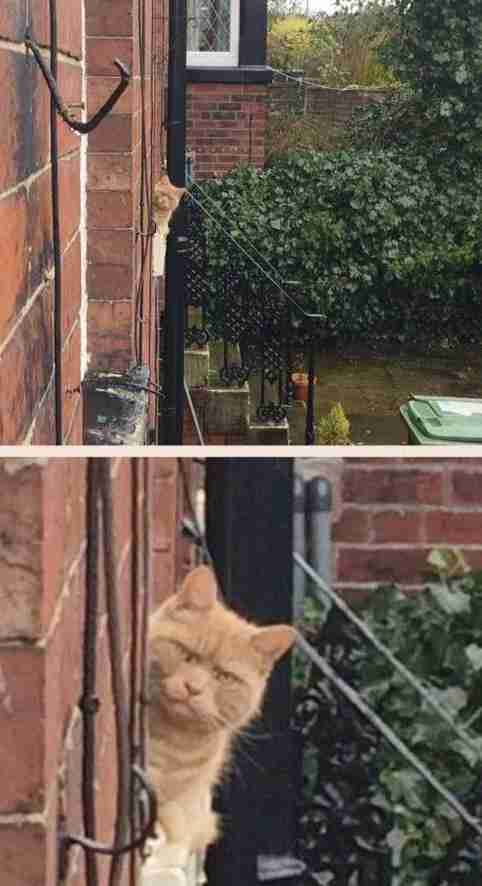 Despite the cat's clearly disgruntled expression, the couple who received that angry face insists they've done nothing to knowingly offend their neighbor's feline.
"We've seen him around but he's always seemed quite happy to slope off and leave us be. I guess today we interrupted his thoughts and he wanted to make us thoroughly aware of his disdain!" said sellingstraws, before an even more sinister possibility came to mind.
"It occurs to me that this cat has sat outside our house an awful lot recently. Perhaps he IS plotting to take us down ... Or maybe it gets hit with good sunlight. Who knows!"