America Wants To Drastically Reduce Its Number Of Wild Burros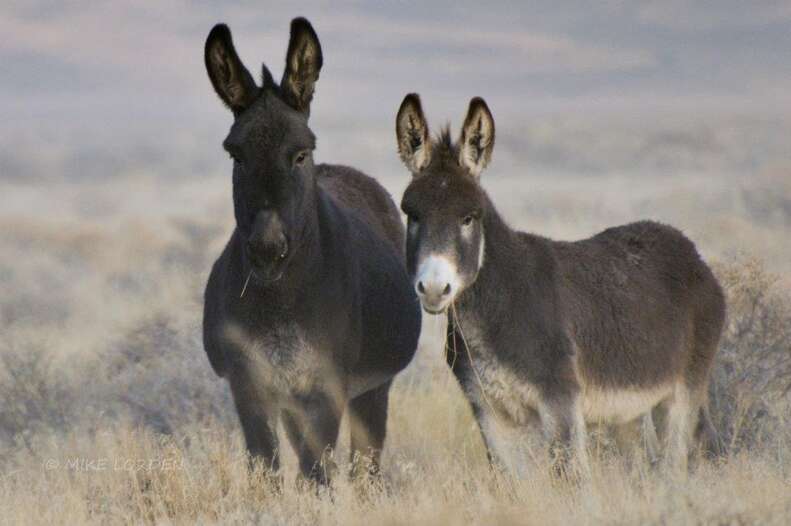 <p> <a href="http://mikelorden.com/" target="_blank">Mike Lorden</a><span></span> </p>
Wild horses are often in the spotlight, but the wild burros of the west are just as fascinating and deserving of our attention and respect. Like mustangs, burros are a link to America's past and are protected under federal law as "living symbols of the historic and pioneer spirit of the West" that "contribute to the diversity of life forms within the Nation and enrich the lives of the American people."
Burros accompanied explorers and pioneers on their treks throughout the west, surviving even when the harsh conditions claimed the lives of their human "owners." By the Gold Rush years of the 19th century, burros were used primarily in the southwest as pack animals for prospectors. At the end of the mining boom many of them escaped or were turned loose. With their innate ability to survive under the harshest conditions, wild burro herds eventually formed and flourished.
But today, America's burros are facing a crisis.
Nationally, fewer than 8,500 burros are estimated to remain on public lands managed by the US Bureau of Land Management (BLM) and Forest Service in five western states. Historically, these agencies have managed burros through cruel helicopter roundups that have removed thousands of these animals from the range.
Once healthy and thriving burro populations are now facing a genetic breaking point. The populations have been reduced to tiny, fragmented herds, causing inbreeding. Many burro populations have only a 20 percent genetic variability factor compared to a healthy genetic variability of 70 percent.
In order to uphold the letter and the spirit of the Wild Free Roaming Burros Act of 1971 and protect wild burros as "natural components" of the lands on which they are found, the BLM must increase Allowable Management Levels (the arbitrary number that the BLM assigns to how many wild horses or burros can live in an area) for wild burro populations.