If you're looking to make some home improvements, look not toward the nearest furniture store, but rather to the world of birds.
Shutterstock/Debra Millet
While some basic bird houses are simply a utilitarian way to care for and view winged wildlife where you live ...
Shutterstock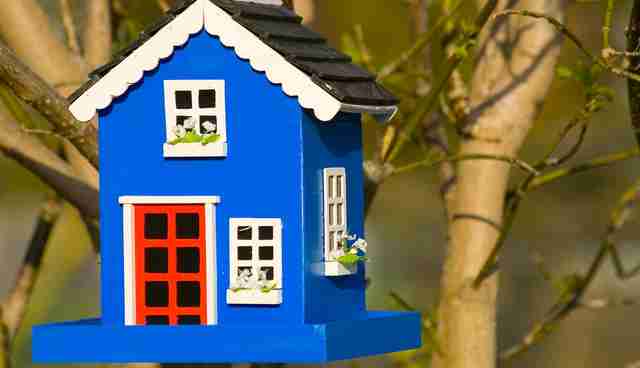 ... others elevate love for birds to a love of beauty in general.
And there seems to be something out there for every taste.
From the vintage ...
... to the massive ...
Shutterstock
... to the quaintly whimsical ...
Shutterstock/Debra Millet
Even the simplest houses can be very elegant ...
... certainly enough to ruffle anyone's feathers.
Giphy
There's the modern ranch house style ...
... to the classic rustic.
There are even whole neighborhoods of them.
Shutterstock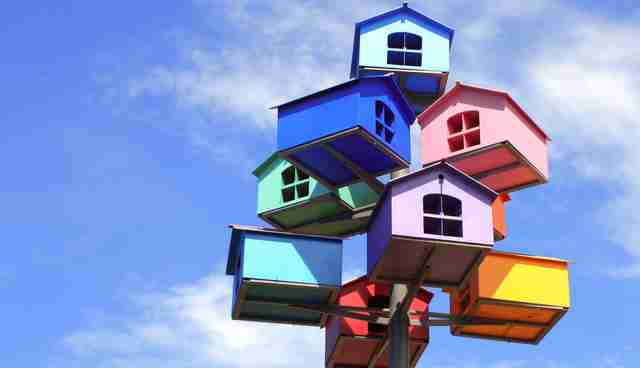 Whether the people who put the time into making - or the money into buying - these avian shelters fit for a queen are bird lovers or sheer aesthetes, it's hard to say.
But we like to think it's some mix of love for animals and love for beauty that builds these castles in the trees.
One thing's for sure: These perfect little getaways might make you want to live like the birds.