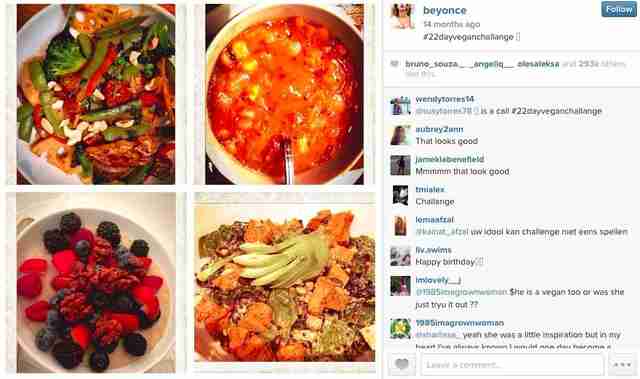 Her new project highlights the health benefits of veganism, and if Bey's fans try a similar lifestyle, it could mean improvements for both animals and the environment. If a four-person family cut down on steak once a week, it'd be like taking their car off the road for almost three months, Environmental Working Group suggests. Check out these tips for eating vegan on a budget.
"All you have to do is try. If I can do it, anyone can," Beyoncé declared in a press release.
We're hoping Bey will dub it "Cater 2 You (feat. kale)."