This is Blue Chip. According to his humans, Blue Chip loves to play with pieces of paper, have his belly rubbed and meow until he gets what he wants.
He also has a permanently judgmental expression on his smooshy little face.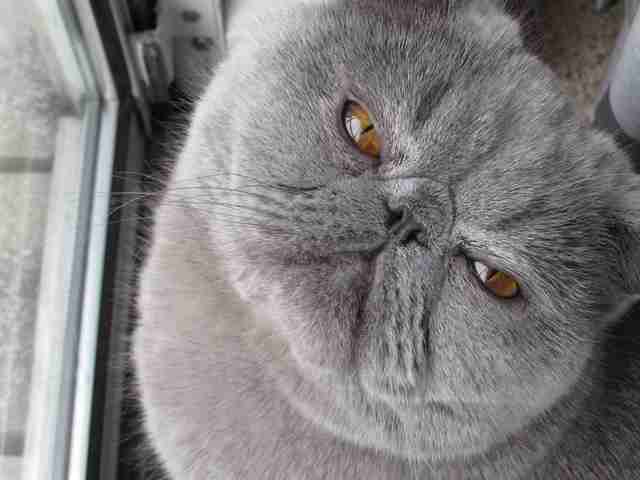 Blue Chip was the runt of his litter, and a cataract when he was little left him blind in one eye, but that doesn't stop him from running his house like the total boss he is.
There are lots of cats who don't look real, and this little golden-eyed prince is about as unreal as they come. Here's Blue Chip lounging on his throne.
He looks like such a little angel when he's sleeping ... even if he's probably dreaming about how to squeeze more cuddles and snacks out of his susceptible humans.
According to his Facebook page, Blue Chip also goes by the names "Cutie Begootie," "Tiny Mini Beast" and "Whiskers Tootilicious Chipzilla."
This is what Blue Chip thinks of the great outdoors.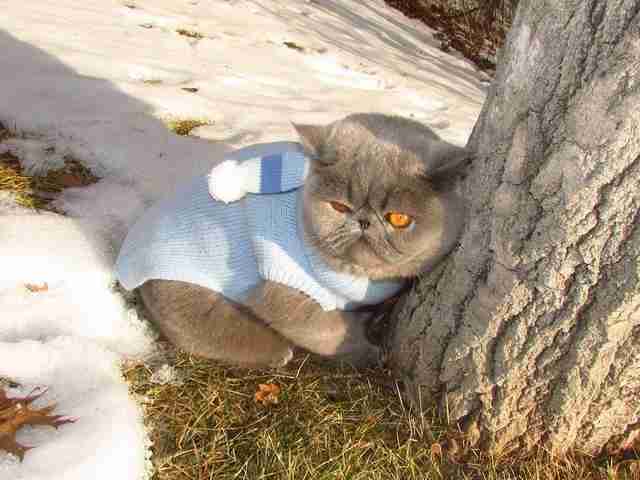 For more sassy pictures of Blue Chip, check out his Facebook page.