By now, many people have heard of Caitlyn, the pit bull who was found with her mouth taped shut at the end of May.
She's been featured on lots of news sites - not to mention People Magazine. She's been sent countless gifts and letters of encouragement. She even got to do a photo shoot with a bunch of shirtless firefighters.
Caitlyn's beginnings were terrible, but she has since won the hearts of the world. Currently, Caitlyn is living in a foster home, with kids and other dogs and lots of love. Our sweet girl is no longer suffering, and she's happy. For a dog, that's all we could ever want.
There's something we don't know, though. Something that we're overlooking. Something that we forget as we scroll through our Facebook news feed every day, jaded to the suffering going on all over the world.
The thing we're all forgetting, the not-so-big secret: Caitlyn is not the only one.
The Charleston Animal Society started the #IAmCaitlyn campaign to spread awareness for all of the animals in need at its shelter, and in shelters around the U.S. Caitlyn has become a poster dog for animals who need homes, but the question still remains: Why do some dogs gain such attention, and others don't?
Caitlyn was hurt by a human in a very specific, horrific way. We know exactly what she's been through, and who put her through that horror. There's no real mystery behind it: A human taped her mouth shut for no good reason at all, and now she needs help from the rest of us to heal.
One of our own species hurt Caitlyn. Maybe because of that, we feel responsible for finding her love again.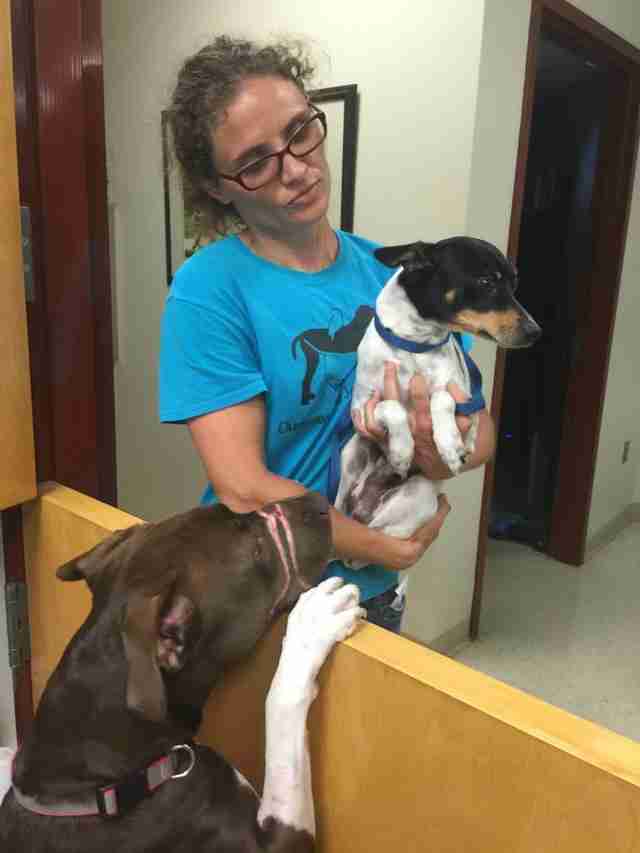 There are lots of despicable humans out there who have hurt innocent animals. There are animals who were hurt, maybe not directly by a human, but because of a lack of love and safety that we're supposed to give them. Here are a few more dogs who aren't so different from Caitlyn:
Sienna
Sienna is a dog who lost part of her nose due to dog fighting, and was then abandoned to fend for herself in the middle of winter. Sweet Sienna just wants love and affection, and is still searching for her forever home.
King
King is a 10-year-old pit bull with major anxiety issues. He was found tied up and abandoned, and not much else about his past is known. Getting him out of the shelter is key to helping his anxiety, but it still hasn't happened for him yet.
Otis
Otis is a puppy who, like Caitlyn, was also found with his mouth taped shut. Otis's situation was thought to be a copycat incident, and didn't gain as much attention because Caitlyn was already in the spotlight.
The Charleston Animal Shelter, where Caitlyn stayed for the majority of her recovery, has countless animals who need homes, all featured on its Facebook page.
We've stood behind Caitlyn, and now, we need to stand behind the rest of them, too. If you've supported her, you are part of the movement toward the change - the goal of getting all pets out of shelters and into homes.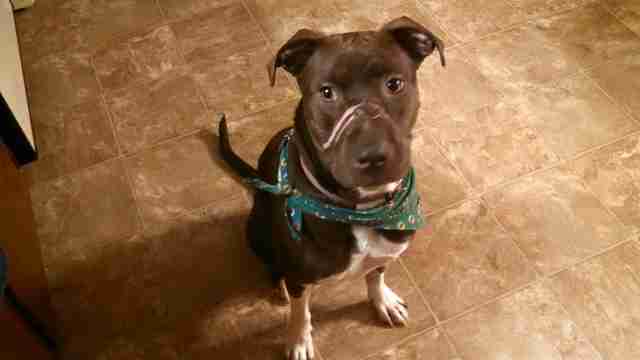 We need to keep the #IAmCaitlyn message in our minds. We need to remember that all dogs need love - no matter their age, disability, breed or any other quality that makes them so wonderful and unique. Humans always seem to find love, whether they are young, old, different, weird - animals deserve the same. Animals are really just like us.
So the next time you see a posting about a dog who needs a home, stop for a moment. Read his story. Share. Even if you can't offer him a home, maybe someone you know can. Offering an animal that moment of your time just might help to find him a home, and that means everything.
If you're ready to add an animal in need to your home, check out Adopt-a-Pet to get the process started!