Today, after spending the entirety of their lives housed at the largest primate research laboratory the United States as sentient beings reduced to mere test subjects, all 110 of the facility's chimpanzees have now officially been released into retirement.
Gone are the cramped cages, replaced by the sprawling grounds of the National Chimpanzee Sanctuary, also known as Chimp Haven, where they will live out their days in a natural setting.
The big move follows Congress's 2013 reauthorization of the CHIMP Act, which called for the retirement of federally-owned chimpanzees used in labs. These 110 chimps originated from the New Iberia Research Center in Louisiana where they were subjected to medical testing.
"These animals were names on a spreadsheet," says Kathleen Conlee of the Humane Society.
"Where they came from they saw terrible things happen to each other on a daily basis. So seeing the chimpanzees look up to the sky without having bars over their heads, you can tell that they're relaxed and that they don't feel in danger."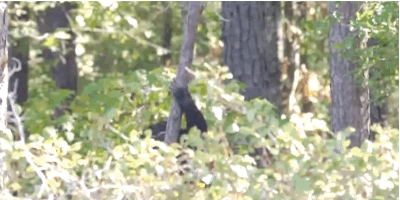 After months of planning and coordination, including adding new accommodations for the recent retirees on the 200-acre sanctuary, every chimp that was once held at the has finally been moved to this far more fitting home.
"We are thrilled that this great day has finally arrived," says Chimp Haven President and CEO Cathy Willis Spraetz. "Many organizations and individuals have worked tirelessly to ensure these chimpanzees would have a new beginning in a sanctuary environment. Our dreams have finally been realized for these amazing animals."