An emaciated Weimaraner is making an astonishing recovery after nearly starving to death.
"He is a miracle dog most definitely," Deanna Theis, assistant director for the Southern Animal Foundation, told The Dodo.
Warning: "Before" photos may be upsetting to readers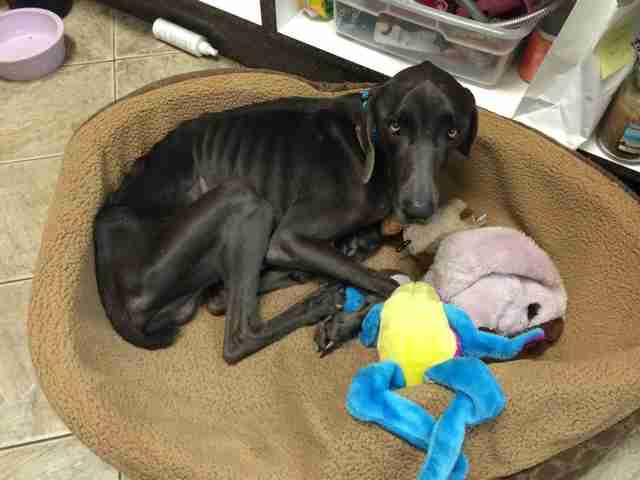 When the group first rescued him, Alex was a mere 40 pounds - less than half his normal body weight. He was apparently so hungry he'd begun to eat anything he could find: X-rays showed that he had stones and sticks in his stomach.
"He was one of the worst starvation cases we'd ever seen come through here," Theis explained. "It was a long road of ups and downs with his medical condition ... He almost died on us twice." She added that at one point his stomach flipped and he had to have emergency surgery.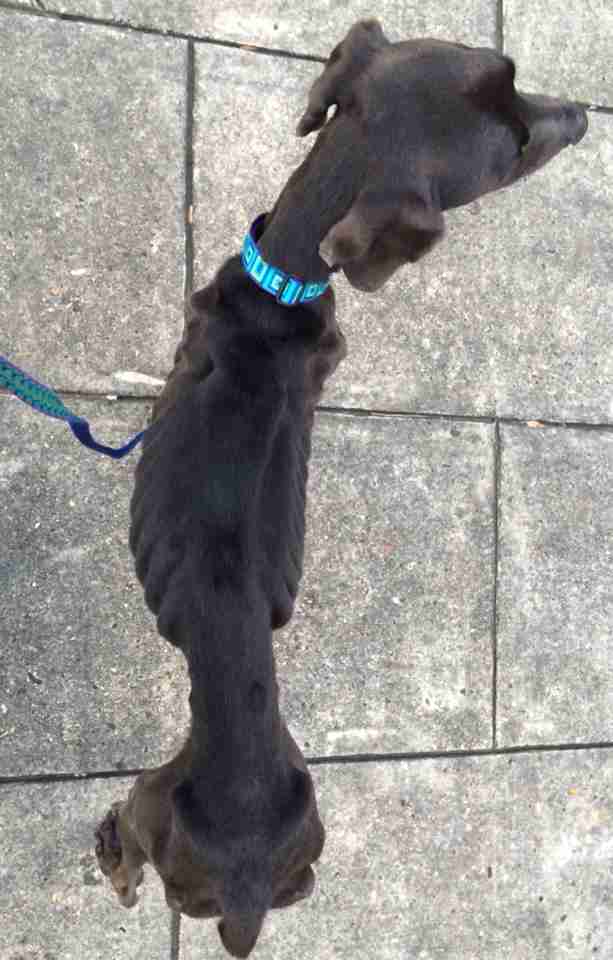 It's unclear how Alex ended up in the condition he did. The Southern Animal Foundation pulled him from a rural Louisiana rabies control center, where dogs are held for five days and are put down if their owner doesn't come looking for them. The facility doesn't adopt the animals out, so it's a guaranteed death sentence if rescues don't step in.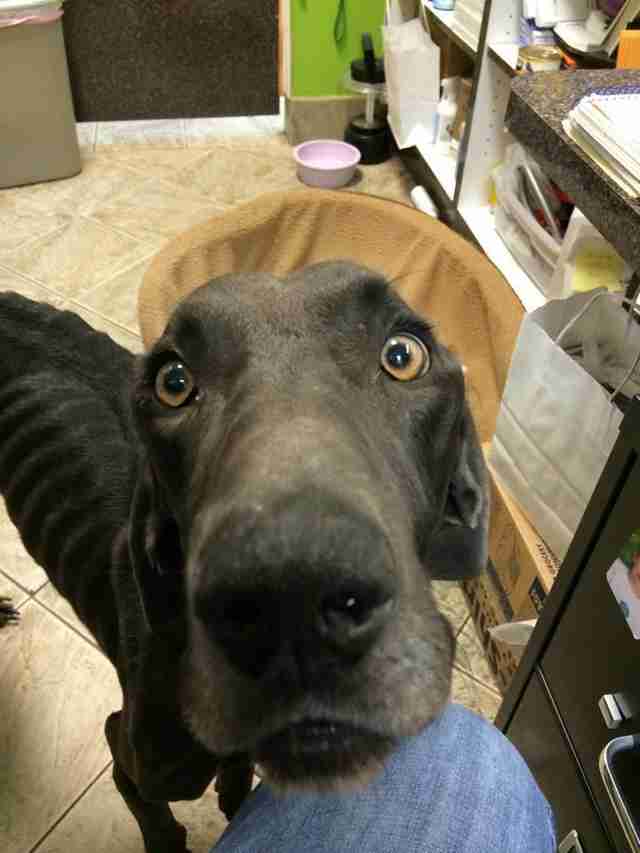 The rabies facility would only tell the rescue that he had been picked up as a stray, and wouldn't reveal any background information. However, the rescue has their suspicions. A stray dog also would have been able to find food, and Theis said that Alex had overgrown toenails whereas strays usually have short ones.
"It's almost as if he were locked up somewhere," she explained. Unfortunately, the rabies facility is so remote that there was little hope for law enforcement to get involved, she added.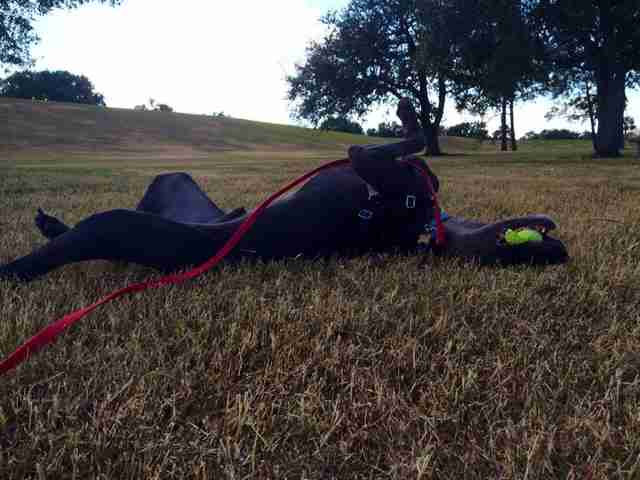 Luckily, Alex's story has a happy ending. He's gained 40 pounds in the past few months, and his prognosis is very good pending the completion of his heartworm regimen.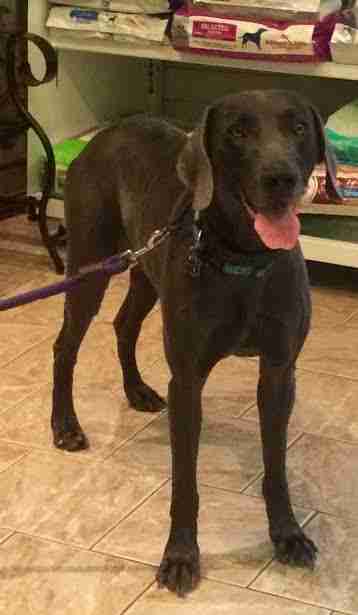 He also found a new home. Last month his foster mom Diane Lundeen, who has other Weimaraners, officially adopted him.