Animals Are Starving In This War-Torn Zoo
Someone just arrived to help — and they came right up to greet him.
Amid the ruins of the civil war-ravaged city of Aleppo, Syria, are the remnants of what was once a zoo - and some animals are still there.
Two skeletal tigers, two bears and several monkeys have been trying to survive in their cages at the zoo known as Aalim al-Sahar, or The Magic World.
This month, the owner of the zoo reached out to the only man around he believed could help: An ambulance driver and animal rescuer, Mohammad Alaa Jaleel, known as Alaa. As thousands of families fled to save their lives during the almost nonstop years of fighting, Alaa started a sanctuary for the pet cats and dogs who got lost in the chaos.
"The magic is over," Alessandra Abidin, a friend of Alaa's who runs the private Facebook group for Il Gattaro d'Aleppo ("the cat man of Aleppo") wrote from her home in Italy. "Only death and war, so many animals have died."
Last week, Alaa visited what was left of the old zoo.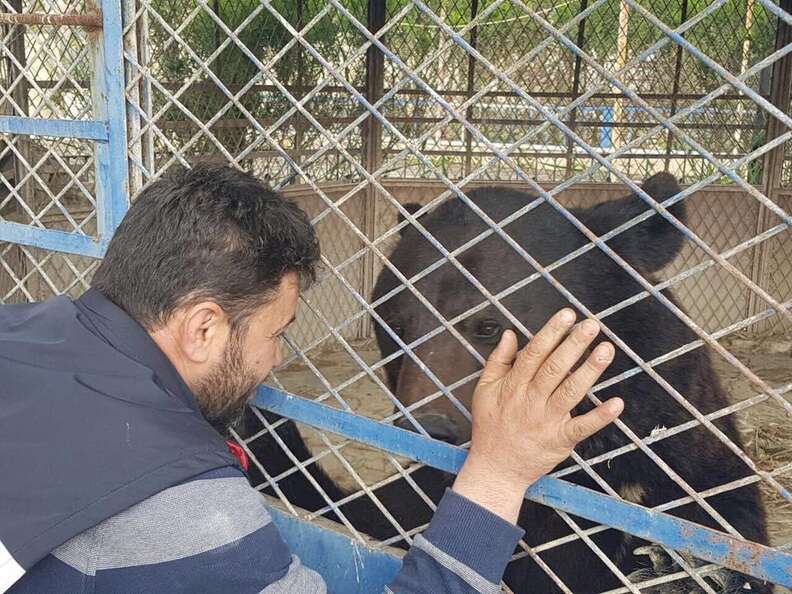 When he approached their cages, the animals just came to him, as if they knew he was there to help them.
Alaa has now started bringing the animals fresh meat, thanks to donations from fans of his rescue work, who live all over the world.
But finding longer term help for these animals is proving to be difficult.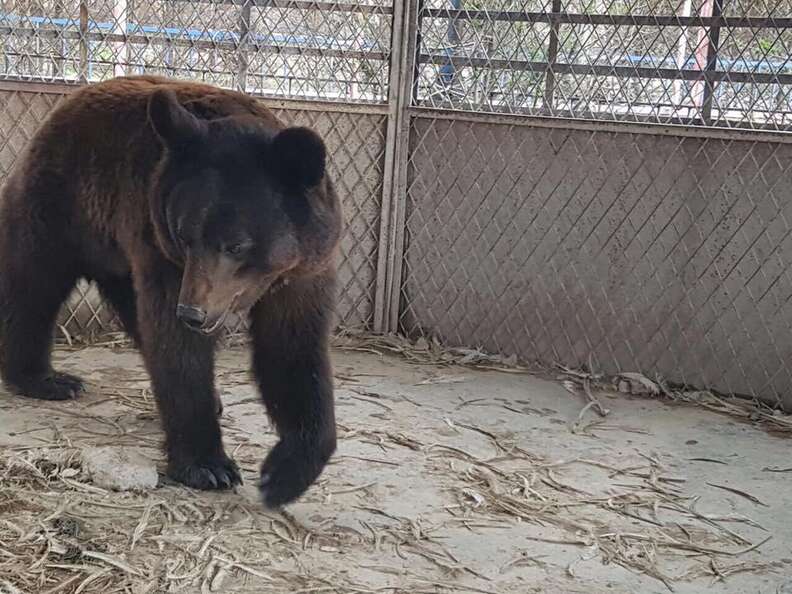 "They are undernourished and are dying of hunger," Abidin wrote. "We want to find them an association or some person that can bear the cost of their food. It costs 100 € per day to feed these animals."
Members of the Il Gattaro D'Aleppo Facebook group are reaching out to many different organizations to see if they can help. But so far, nothing has come through. Many international rescue organizations just don't have the ability to go into war zones to save animals.
Alaa is trying to calm and comfort the animals, while people rush to find a solution. He fed the bears some honey, which seemed to lift their spirits.
"We are working to find a way to bring them Turkey," Abidin told The Dodo on Monday. "But this needs time and hard work."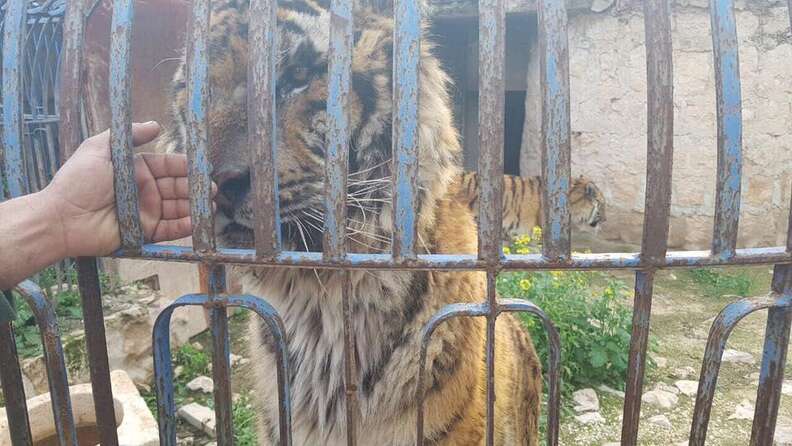 Sadly, time is what these animals simply do not have. Already, Alaa found the body of a gazelle in one cage who had just died of starvation.
"It breaks my heart that these beings have survived the horrors and noise of over six years of terrible war and now face the very real and agonizing possibility of slow starvation," Jayne Reed, a member of Il Gattaro D'Aleppo, told The Dodo.
To learn how you can help feed the animals abandoned at the zoo, you can request to join this Facebook group.
Watch a video on the other animals Alaa has helped in war-torn Syria: