Peacock Hit By A Car Learns To Walk Again — To Be With His Soul Mate
<p><em>Funny Farm Rescue</em><span></span></p>
<p><em>Funny Farm Rescue</em><span></span></p>
Ricky, an albino peacock, was never supposed to walk again. But his faithful wife, a peahen named Lucy, gave him a reason to not give up - by never leaving his side until he was able to stand by hers once again.
Ricky and Lucy used to live near a condominium complex in Mays Landing, New Jersey. "The residents there were upset that they were pooping on their porch and eating their flowers," Laurie Zaleski, founder of Funny Farm Rescue in southern New Jersey, told The Dodo.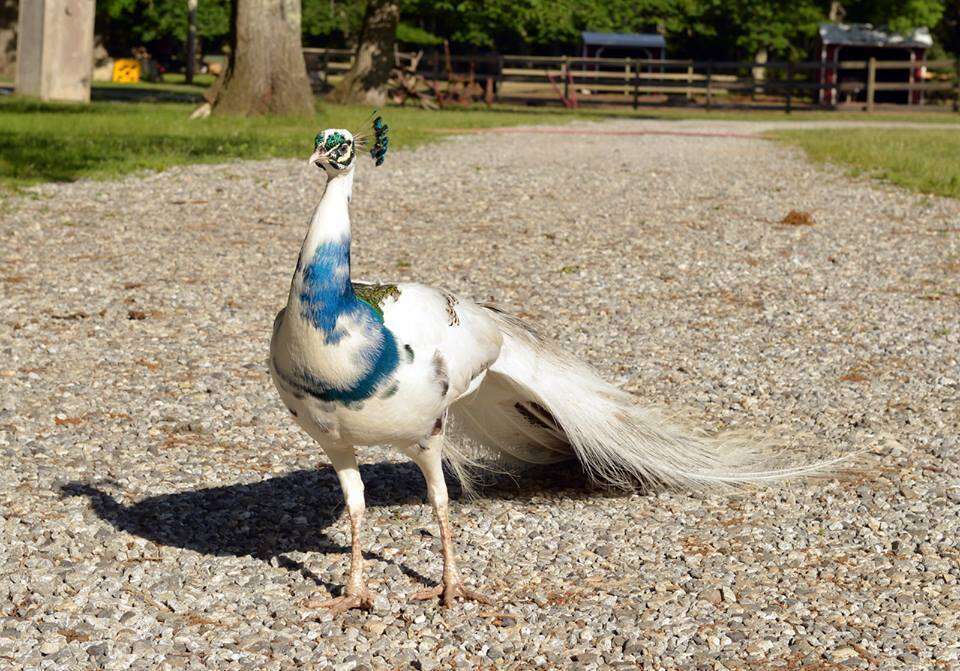 "Some were threatening to shoot them if someone didn't take them," she said.
It took Zaleski nearly three months to round the couple up, but once she did, they were more than happy to settle down together at their new home in October 2013. However, in September of the following year, tragedy struck for Ricky.
While crossing a street, he was hit by a car.
"I took him to the vet and they said his back was broken and he needed to be put down because he would never walk again," Zaleski said. However, she knew that Lucy was waiting back at home for him and didn't want to be the one to separate them.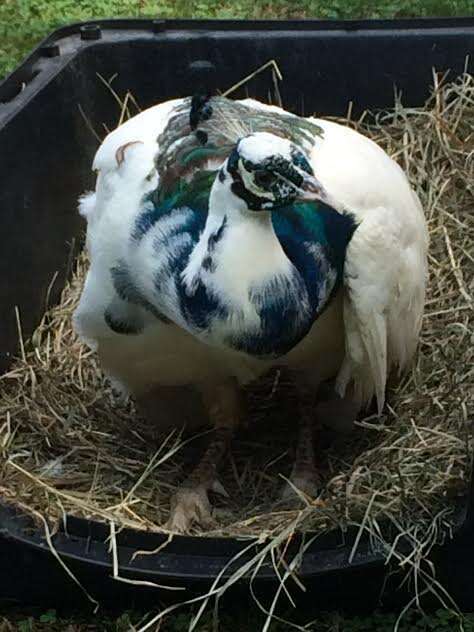 Once Zaleski confirmed with Ricky's veterinarian that he wasn't in pain, she decided to take him back home to see his wife.
Ricky ended up living inside a crate in Zaleski's kitchen for three months. Even during that period, Ricky and Lucy's bond remained strong. "She would come to my back sliding glass door to visit him," Zaleski said.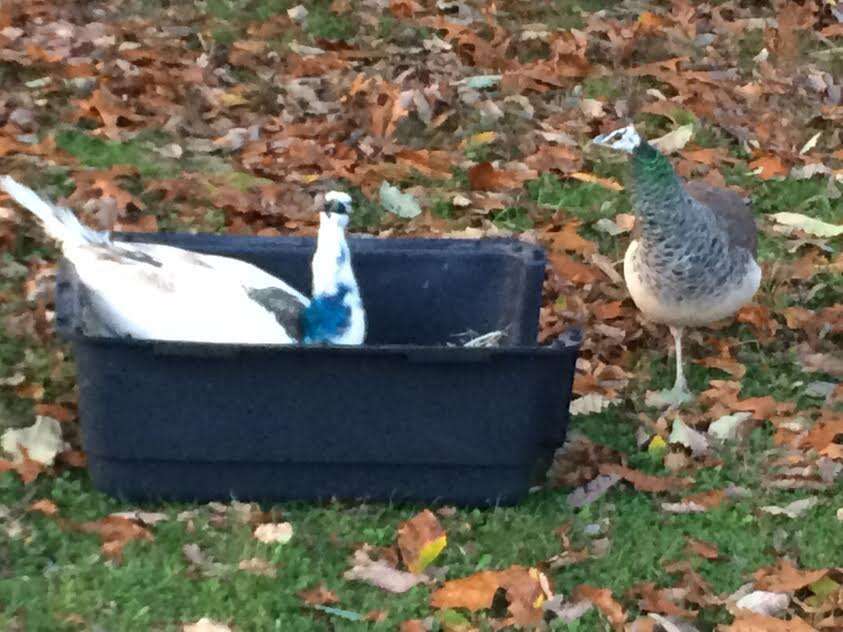 "He seemed like he was living for her," she added. "He would still call for her and she would come to see him. It was so cute."
One day in the midst of changing Ricky's blankets, which Zaleski did daily to prevent him from getting bedsores, she noticed one of Ricky's legs twitching.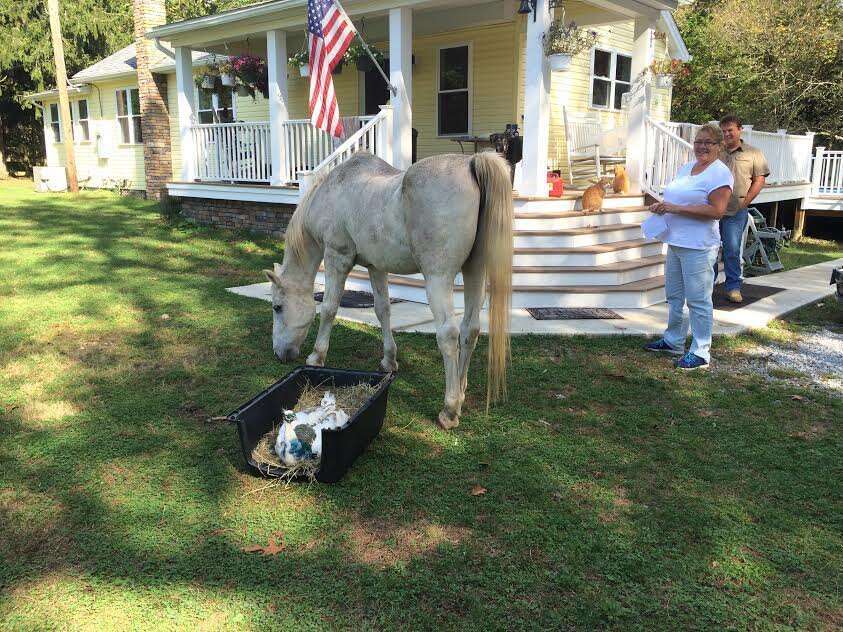 That was the deciding factor which made her push forward with physical therapy and rehabilitation for Ricky, to see if it was possible for him to walk again after all.
The effort paid off.
Ricky regained his ability to stand and, eventually, his ability to walk - proving his doctors wrong and showcasing the true power of a second chance.
These days, Ricky loves spending time with the other animals on the farm, including a recently rescued peacock named Harley.
More importantly, he loves to flaunt his tail feathers and generally show off to Lucy - whom he doesn't have trouble keeping up with any longer.
Watch this video about a fisherman who rescued a bird caught in a fishing line: