Extremely Rare Albino Dolphin Captured On Film Off Florida Coast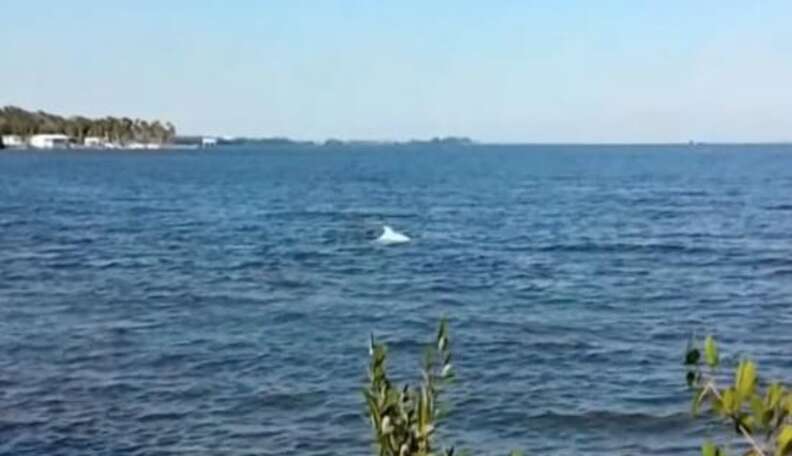 <p> <a class="checked-link" href="https://www.youtube.com/watch?v=DzlD845npq4">YouTube/FWC Fish and Wildlife Research Institute</a><span></span> </p>
<p> <a class="checked-link" href="https://www.youtube.com/watch?v=DzlD845npq4">YouTube/FWC Fish and Wildlife Research Institute</a><span></span> </p>
There's something truly magical about seeing a dolphin swimming wild and free - and for good reason. For millennia, humans have looked upon dolphins with a sense of kinship and wonder as animals with whom we seem to share so much, yet who live in a world so unlike our own.
But more magical still is the chance to see a dolphin who is so rare that there are believed to be fewer than two dozen like him on the planet. A sighting like that might have once been the stuff of legend, but thanks to this video footage, it's one we all can share.
The footage, shot from shore, offers just a few fleeting glimpses of the all-white animal cresting the surface of the ocean, a tantalizing look that still manages to retain a sense of mystery.
According to Florida wildlife biologists, albinism is considered extremely rare in dolphins; it's thought that only 20 or so bottlenose dolphins with this genetic condition exist.
Watch the entire video below: