Bear Family Sentenced To Death Saved By Miraculous Moment Of Compassion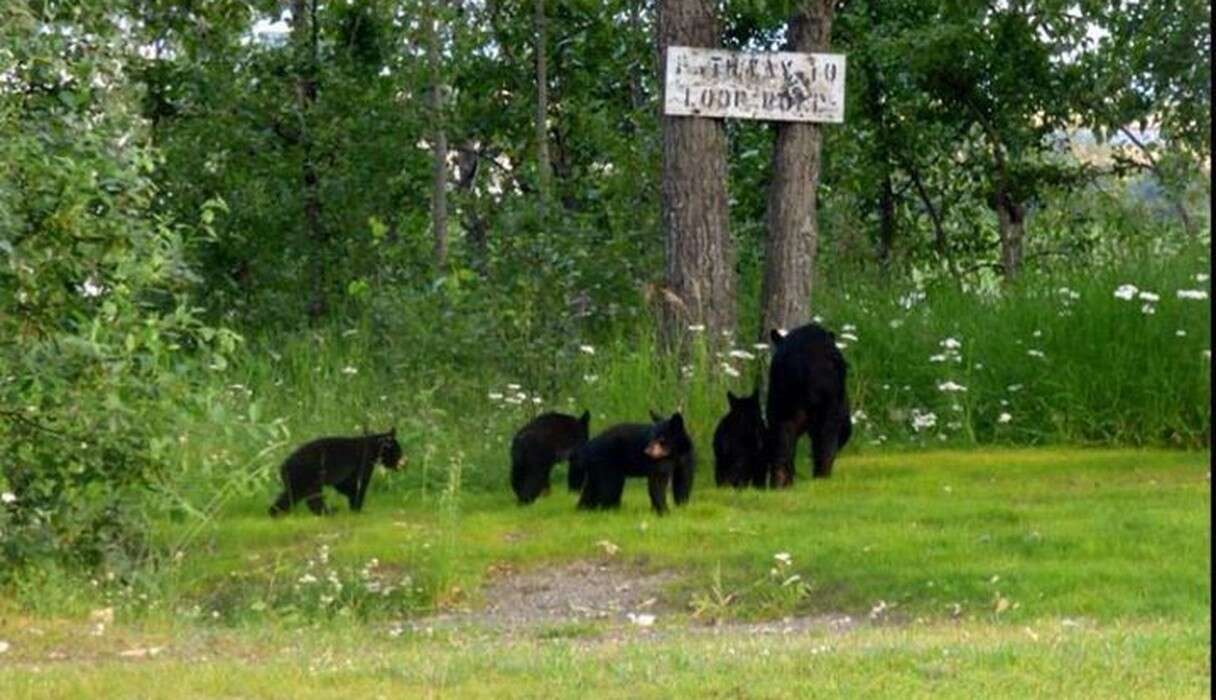 <p> <a href="https://www.facebook.com/GovernmentHillAnchorage/photos/pb.575295955821833.-2207520000.1429312343./826389230712503/?type=3&src=https%3A%2F%2Fscontent-lga.xx.fbcdn.net%2Fhphotos-xpa1%2Fv%2Ft1.0-9%2F10367143_826389230712503_5002806193565767638_n.jpg%3Foh%3D8781a6697d7acdb91aee53f869645a5b%26oe%3D55D7DFC4&size=768%2C577&fbid=826389230712503">Facebook/Government Hill</a><span></span> </p>
A family of black bears has been saved from death just days before being euthanized, thanks to overwhelming public support for the mother bear and her four cubs.
The five bears are frequent visitors to Government Hill, a neighborhood in the north of Anchorage, Alaska, where they've lived in comparative peace with locals in past years.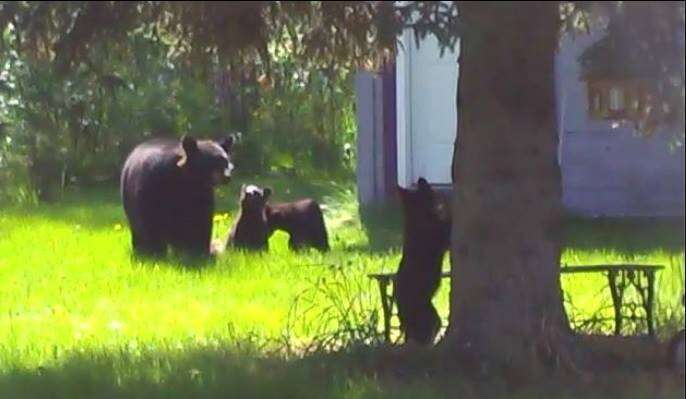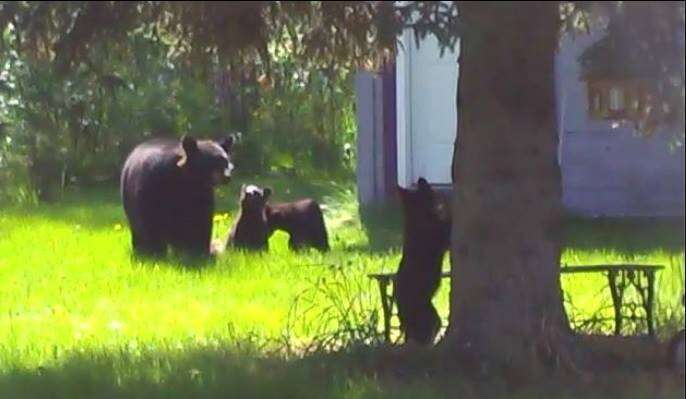 Last Wednesday, however, after the media and public found out about the little family, they swarmed the area, hoping to take pictures. The mother and her cubs were surrounded, and backed into a tree. Unsurprisingly, the mother bear became defensive and began "huffing" at the crowd and popping her jaw, characteristic sounds that bears make when they feel threatened.
A biologist with Fish and Game witnessed the incident. The following day, the department announced plans to euthanize the bears at the earliest opportunity out of concern for public safety.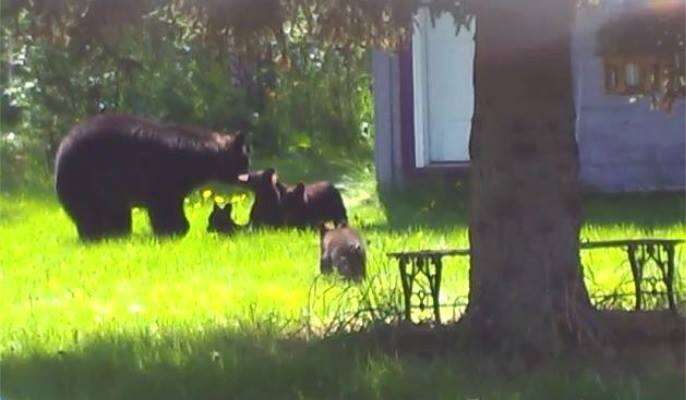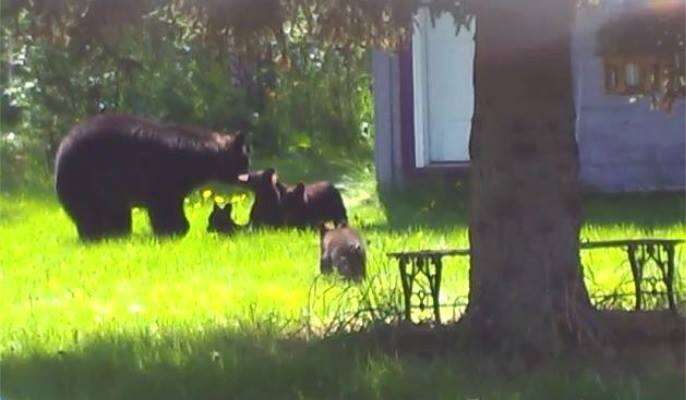 In the days after the announcement, Fish and Game received "waves of requests" from the public asking them to spare the bears, the department said in a press release.
Alaska Gov. Bill Walker also called the department, asking if there were any alternatives to euthanasia. "I'm sure there will be plenty of criticism about the governor getting involved in this," Walker told AP. "But I'm a person too. I have a soft spot for individuals in circumstances not of their own making."
In response to the overwhelming support for the bears, Fish and Game announced on Saturday that it would instead relocate the bears.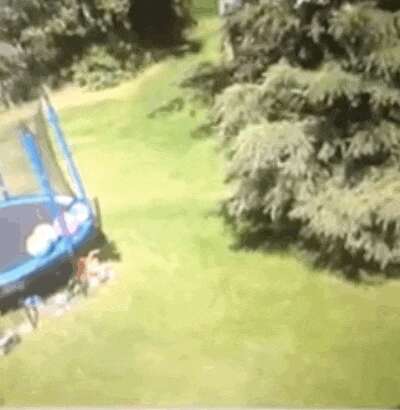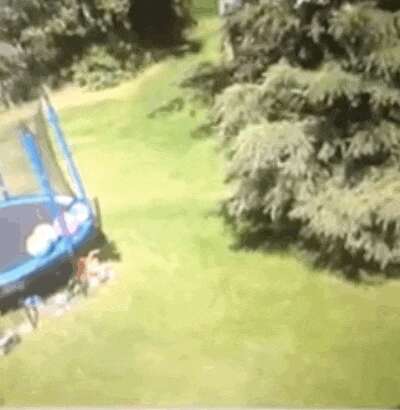 "Relocation is a short-term solution to what the department views as a long-term bear problem in Anchorage," Sam Cotten, Fish and Game commissioner, said. "However, we have heard from hundreds of good people who really do not want to see these bears killed."
Fish and Game emphasized that, while the bears have been spared, the burden is now on locals to make sure the little family stays safe.
"We would like the public to know that the department views this less as an effort to give the bears another chance than it is to give the Anchorage residents another opportunity to shore up their trash and generally become bear aware to prevent these situations in the future," he said.
The department is advising residents - and all people who live near bears - to make sure trash cans are indoors or bear-proofed, bird feeders are taken in and domestic animals' food is kept indoors.
"This was totally preventable," David Saalfeld, a Fish and Game biologist, noted. "Those bears were rewarded repeatedly with garbage and they weren't going to stop coming back ... [and] people weren't respecting the bears' space."
To read the original story, click here.