There's Something Very Special About This Airport Bathroom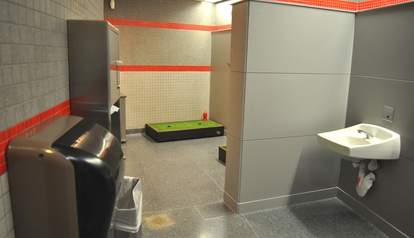 <p> Chicago Department of Aviation<span></span> </p>
In a big step for pups everywhere, traveling dogs can finally get the bathroom break they deserve at Chicago's O'Hare Airport, thanks to a very special new doggie restroom.
The airport announced a brand-new doggie bathroom Tuesday, saying that "the room is specially designed to accommodate passengers traveling with service animals or pets."

Chicago Department of Aviation
Chicago Department of Aviation
The dog-friendly restroom features mats of artificial grass instead of toilets, complete with tiny "fire hydrants" to make dogs feel at home, and pop-up sprinklers to wash away the waste.
Having the doggie bathrooms located inside the terminal means that owners won't have to dash out through security and then come all the way back through again - saving a lot of time and trouble.
Chicago Department Of Aviation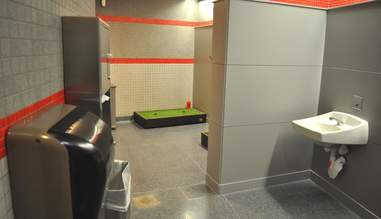 Chicago Department Of Aviation