America's Dairyland Wants To Quash Animal Whistleblowers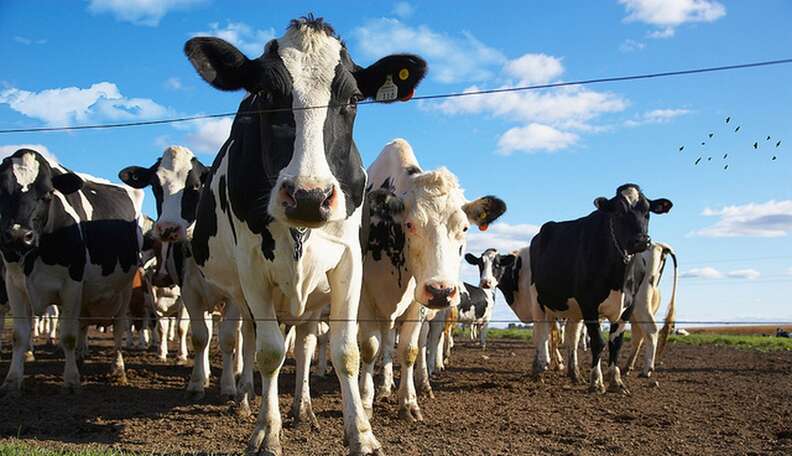 <p> Flickr/Temari09<br></p>
Animal abuse at factory farms may go undocumented - and unpunished - in yet another state.
An ag-gag bill that would outlaw the recording of video on factory farms is being drafted by Wisconsin's state assembly. Such bills have been vehemently opposed by animal advocates, who say that they muffle whistleblowers, infringe on citizens' first amendment rights and destroy transparency.
The news comes on the heels of two recent investigations at Wisconsin dairy factories that revealed workers beating, kicking and dragging cows with tractors. One of the investigations, filmed at a supplier to DiGiorno's pizza, led to the termination of several employees.
A spokeswoman for the Professional Dairy Producers of Wisconsin told NBC26 that theirs is a "very transparent industry," and that they prefer mistreatment be reported rather than recorded. But Matt Dominguez, public policy manager for farm animals at the Humane Society of the United States, says that laws like this only prevent the public from accessing facilities, thereby making industrial animal production a closed-off process.
Warning: Graphic Content Below
"It's appalling that a few lawmakers would rather aide in the cover-up of animal abuse than work to prevent the abuse from happening in the first place," Dominguez told The Dodo. "By introducing this ag-gag bill, these legislators send the message to the rest of the country that Wisconsin food producers have dark secrets they're desperate to hide."
So far, seven states have passed ag-gag legislation: Idaho, Iowa, Kansas, Missouri, Montana, North Dakota and Utah.
See a clip of the Mercy for Animals investigation - one that would never happen under an ag-gag law - below: