Little Oliver had been stuck at the bottom of a window well for two days by the time his rescuers arrived - and he was all too eager to be out of the hole and into their arms.
Amanda Boots and Chris Ouwerkerk, rescue drivers with the Michigan Humane Society, responded to the reports of a cat trapped at the bottom of a 15-foot window well. They found Oliver peering up at them.
Poor Oliver was curled up in a pile of trash. The space he was trapped in was too narrow for Booth to climb down with a ladder - so Oliver's human rescuers had to get creative.
Booth and Ouwerkerk devised a "makeshift lasso" by stringing together their rescue leashes.
Carefully, they lowered the lasso down into the hole with Oliver, trying to get it securely around his body so they could lift him up out of the hole and bring him to safety.
Oliver was definitely a little confused about what was happening.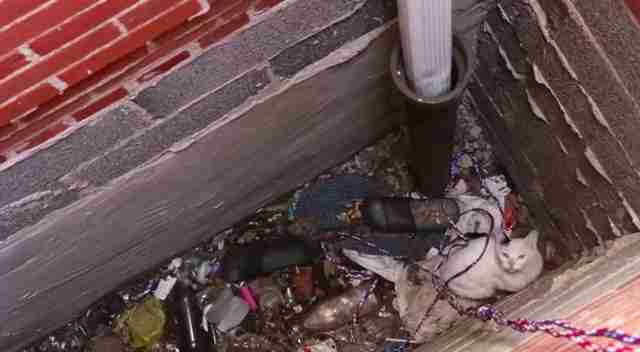 Finally they were able to loop the leash around Oliver's little body - and then they dramatically hoisted the little cat up out of the well. Even though he must have been scared and confused, Oliver let himself be gently lowered into a crate. Maybe he could tell these humans meant him no harm.
Oliver was quickly taken back to the shelter to get the medical care he needed. His rescuers soon realized that he was in surprisingly good shape for a cat who had just spent two days at the bottom of a window well - although he did seem to lap up all the attention from the veterinarians.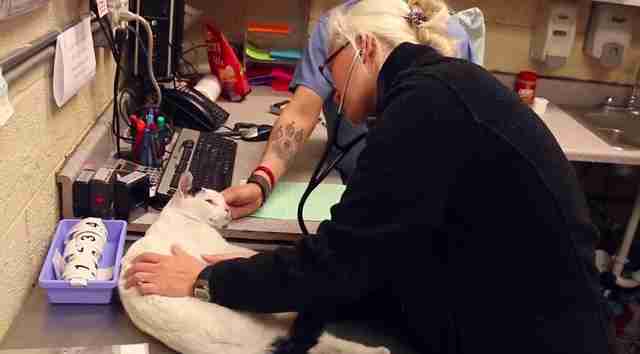 A grateful Oliver quickly relaxed in his new digs - perhaps sensing that more treats and cuddles were on the horizon for him.
Hopefully he'll find the perfect forever home with humans who will snuggle him all the time, because Oliver is clearly a people cat.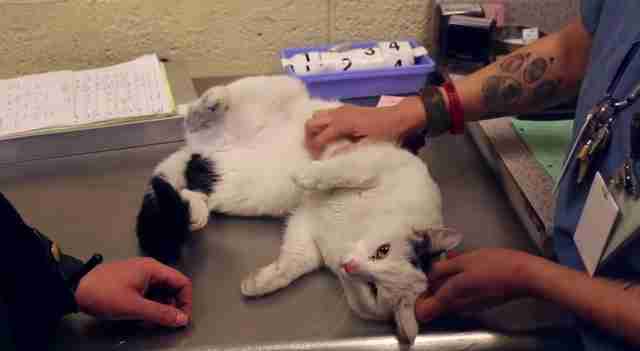 Shelters around the country do this lifesaving work every day, and one of the best ways to support them is to adopt a rescue animal and give a pet like Oliver the cozy home he deserves.
If you're ready to give a pet a forever home, visit your local Humane Society or go to Adopt-A-Pet.com to search for adoptable rescues.
Watch Oliver's whole rescue here: