Every day, ivory poachers tear apart elephant families for their tusks. But for young elephants who are still reliant on their mothers for milk, a mother lost to poaching can mean a death sentence too.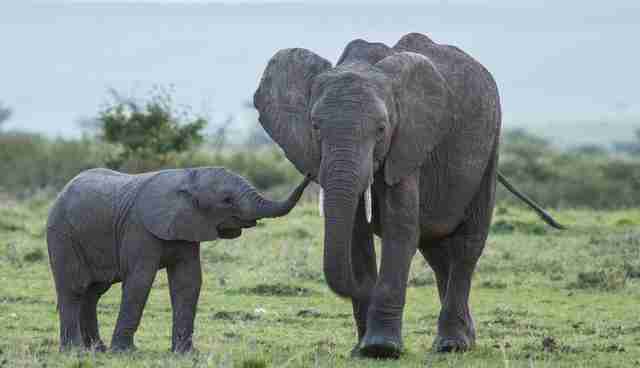 Just 24 hours after this picture was taken by tourists, the same group stumbled across a very different scene. The very same calf was now standing over her mother's body, deep in grief over her death caused by poachers: killed by a poison tipped spear that had punctured her cheek. It was a ringside seat into the killings of elephants that are happening Africa-wide.
As if losing her mother was not enough, the devastating scene turned into an urgent call for help which our orphan rescue team at the David Sheldrick Wildlife Trust answered. Because without intervention, this motherless and milk dependent 10 month old baby elephant faced the prospect of starving to death as other females in her herd refused to feed her, having their own calves to feed.
Roi is just one of 26 orphaned baby elephants we have rescued this year and our orphan rescue team immediately leapt into action to help her. Crossing the country to reach the scene and rescue this tiny baby, we gave her an IV drip and kept her warm with a blanket as we transported her to our awaiting plane. Flown to Nairobi and our Elephant Orphanage that same night, this fragile young infant who we have since named Roi (after where she was rescued) is now safe and receiving necessary medical attention, 24 hour Keeper care, warmth and nutrition through specialist formula milk. Watch her dramatic rescue video here.
For any of us, the loss of a mother or father is a devastating moment. For a tiny elephant, it's no different and herds have been known to return to the bones of their loved ones years after they died. For Roi, she arrived in a state of grief and was clearly traumatised by her loss. With a memory second to few other species, she will always remember her lost mother but now has a new herd to call her own, a human-elephant herd at our Orphanage.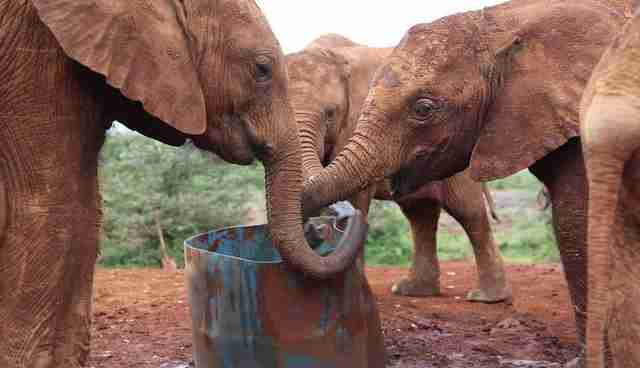 Including Roi, we currently have 87 orphaned elephants reliant on our specialist and full-time care, as they will be for many years before they choose to return to the wild. Across Africa, the populations of elephants have drastically dwindled to just 350,000 individuals; ivory poaching is the most immediate threat, leaving herds vulnerable and many babies orphaned as poachers target younger elephants with smaller tusks and young mothers with dependent babies alike.
Unfortunately not all orphans are as lucky as Roi. There are many more out there that need our help and we need to be ready to provide that same life-saving care for other orphaned elephants in need and under threat from poaching. You can foster Roi to ensure that we can care for her until she is ready to join her wild kin in Tsavo National Park, Kenya for just $50 a year and become part of her journey back to wild at: www.thedswt.org/roi.
Find out more about the DSWT's Orphans' Project and Anti-Poaching Operations undertaken with the Kenya Wildlife Service at www.sheldrickwildlifetrust.org.