With an average walking speed of about 6 feet per minute, tree sloths aren't generally known for being extensive travelers. But one particularly adventurous sloth has managed to usurp the limitations of its normally lethargic rate of locomotion to explore new regions just beyond the borders of its natural habitat.
Earlier this week, mechanics performing routine maintenance on a long-haul truck in southern Brazil were surprised to discovered the stowaway sloth clinging to its rear-axis, apparently safe and sound. But how it got there was a mystery since sloths aren't typically found in the region.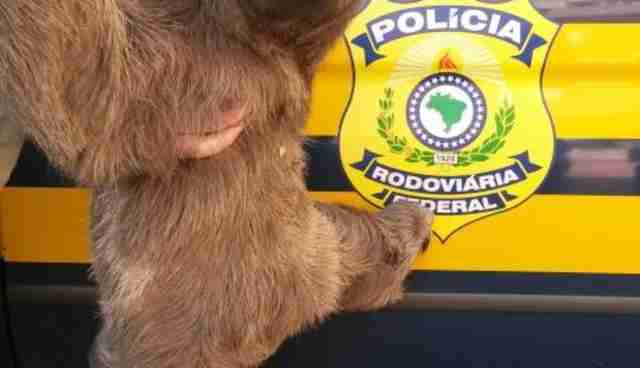 According to the journal Gaucha, the driver's last stop was more than 350 miles to the north, in the heart of sloth habitat -- meaning that the animal had probably found its way aboard there and hitched a ride for the 10 or so hours to the final destination.
But its stay in land abroad is bound to be a brief one. Wildlife authorities were soon called in and the animal was sent to a nearby veterinary clinic to await transfer back to its home region in the north.