Up until recently, Paddy Murphy was under the impression that the relationship between the goats and the sheep on his farm in Ireland was strictly platonic -- but the recent birth of a rare hybrid has left no doubt about just how wrong he was.
And he's got the geep to prove it.
Last week, after a group of his sheep gave birth, Murphy noticed that one of the fresh arrivals was not like the others. There, among the litter of newborn little lambs, the farmer found what looked to be a "goat trapped in a lamb's body."
Five months earlier, Murphy says he had seen a goat among the breeding sheep, but was told at the time that nothing had happened. Clearly, a budding barnyard romance had been brewing.
"I've never seen anything like it before," Murphy told the Irish Farmers Journal. "I'm a long time looking after them, and my father before me I'd say, and my grandfather -- all down the generations."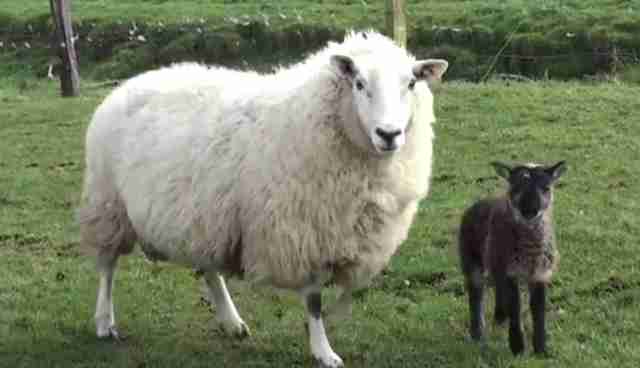 The farmer says the unusual lovechild came as a shock to him, the hybrid's mother hasn't been sheepish with her affection, adding that the baby with sprouting horns is "just like a lamb to her."
Although sheep and goats often are kept together to graze in the same pastures, such interspecies coupling is considered quite rare -- and rarer still that it would result in an offspring, commonly called geep, being carried to term. By all account, however, Murphy says his unusually addition is doing just fine.
"He's perfectly healthy and thriving away," says the farmer. "He has been a great source of craic for the lads in the pub, we might even have a competition to name him."