A pit bull puppy is happily clip-clopping on his new leg splints, following surgery that rescuers hope will allow him to play like other puppies.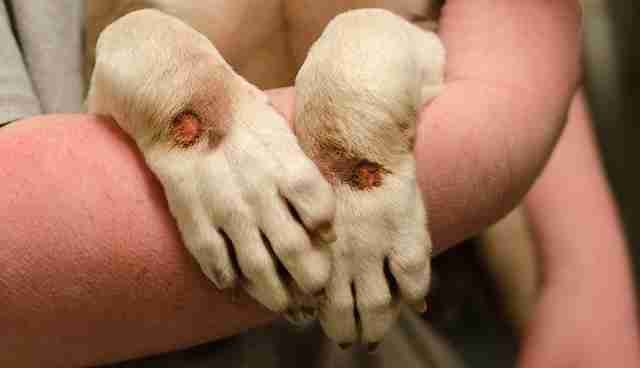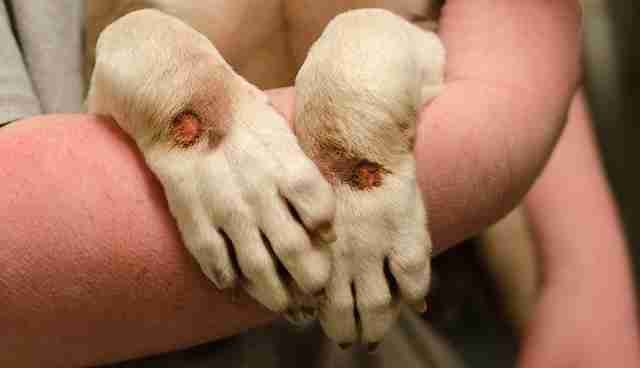 According to Hayes, the dapper dancing dog will remain in splints for about another two months. Roscoe's feet were so severely bent, they must be gradually flexed forward over a series of treatments with his surgeon, she explained.
Thankfully, Roscoe "has no idea anything's wrong with him," she said. "Even when he couldn't walk, he shuffled around as best he could and just wanted to play, crawl in your lap and lick your face."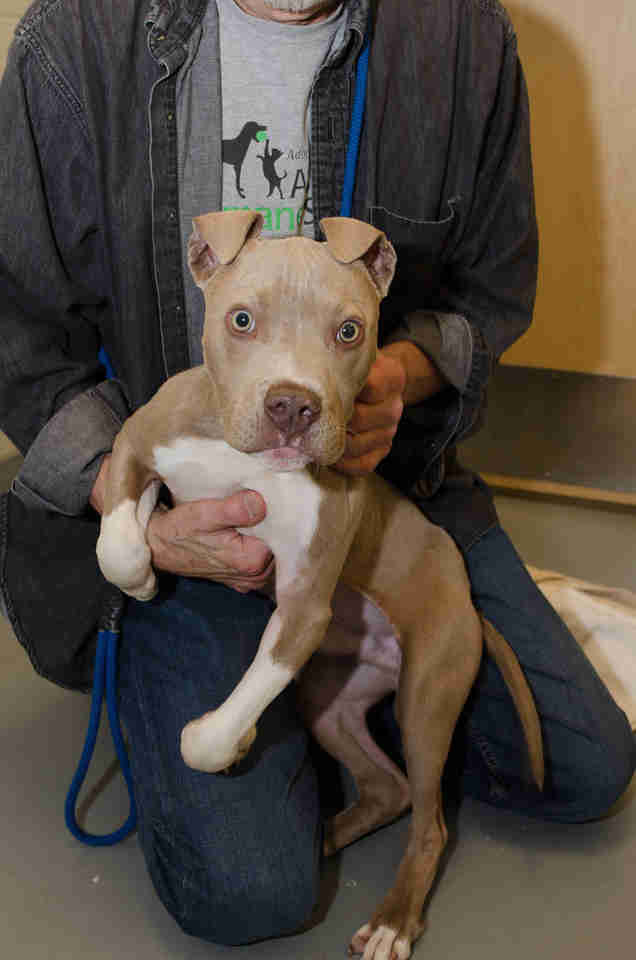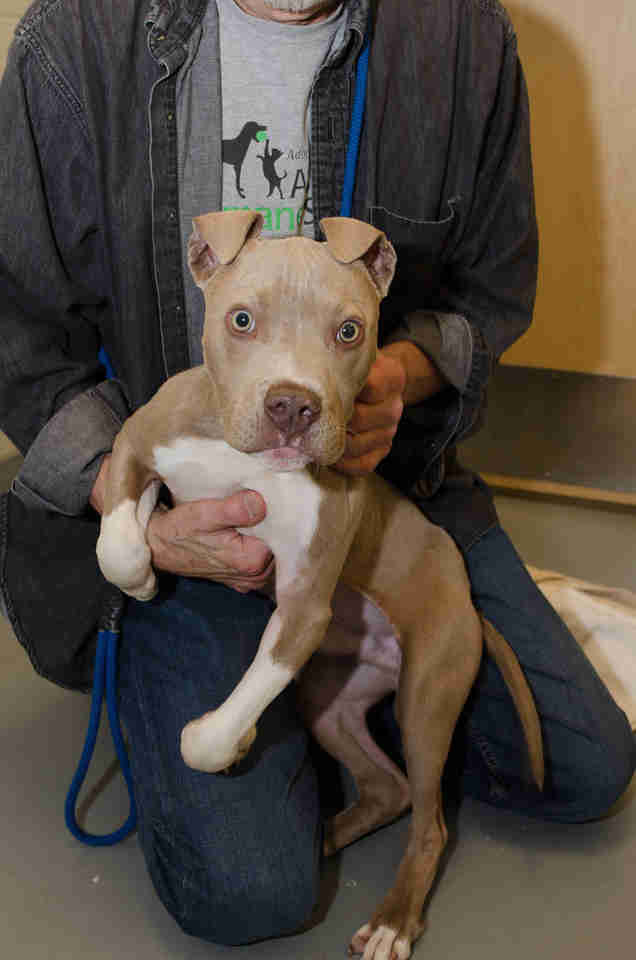 If physical therapy goes well, the resilient pit bull should be kicking up his heels by August - and ready to land his forever home.
Click here to support the Asheville Humane Society.