1. "I rescued a kitten from an abandoned building. This was his first night at my house. I think he was happy."
2. "I adopted a kitten today that was found as a stray. It's his first night sleeping in a bed! He seems to be appreciative."
3. "Hello, Hudson. First night home."
4. "First night in their new home. They do everything together."
5. "My rescued kitten (Carbon) on his first night at home ... we wrapped him up like a burrito in the blanket the humane society gave us and he slept like this for 2 hours."
6. "Her first night home...Meet Lily."
7. "Dexter was pretty scared on his first night home. He wouldn't come out from here!"
8. "Spending the first night with my new kitty!"
9. "Adopted my first cat! Here's his first night in his new home!"
10. "Saved this little lady from the shelter last night."
11. "First night here and Sasha is already making herself at home."
13. "Son's new kitten, Lulu. Slept like this her first night home. I thinks she's comfortable here."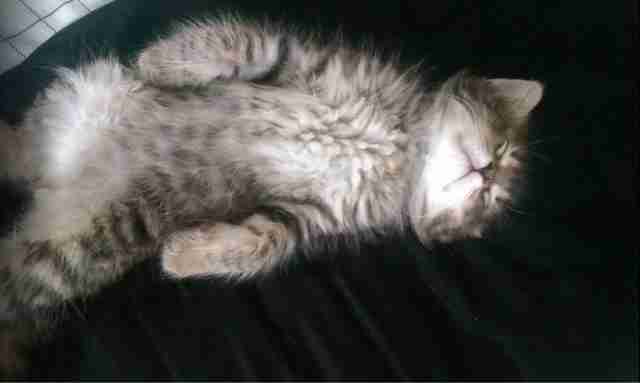 14. "Fluffy's first night in her new home. She needs constant strokes to stay out from behind the sofa."
15. "This little dude was pretty excited for his first night home."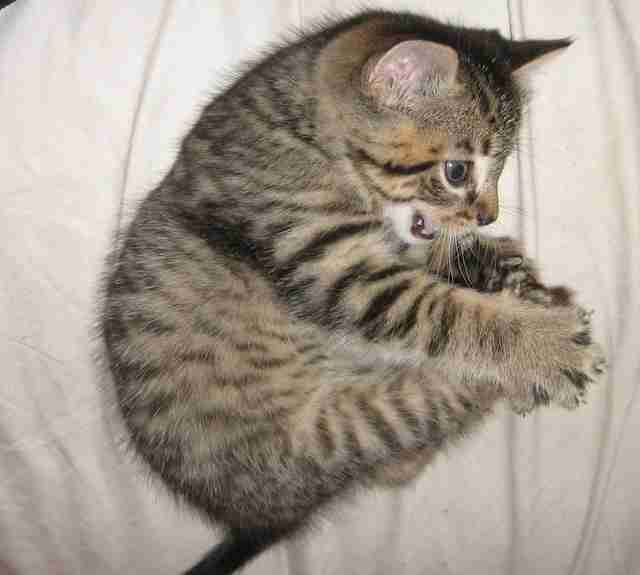 16. "We rescued this cutie from the shelter some months ago. This was her first night with us."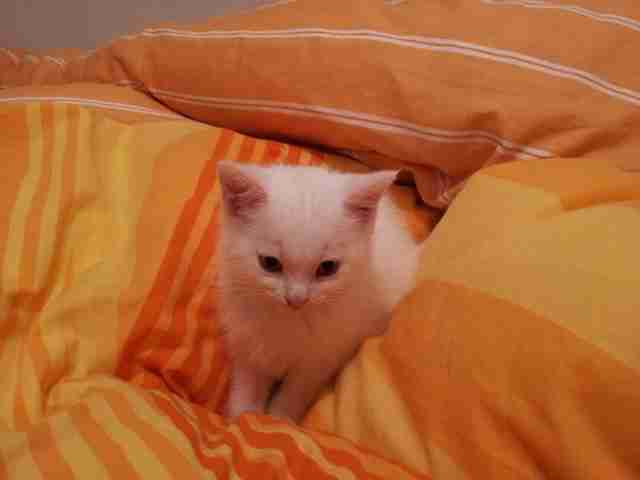 17. "Picked up this little guy, he cried through the first night then spent the day lay next to me like this ... "
18. "The night we first got him."
19. "Little Ferdinand, first night at his new home."
20. "First night and he appears quite settled."
21. "So I got a kitty. On the first night we got him my boyfriend woke up to this between his legs."
22. "James's first night out of the humane society."
23. "Louie's first night at home."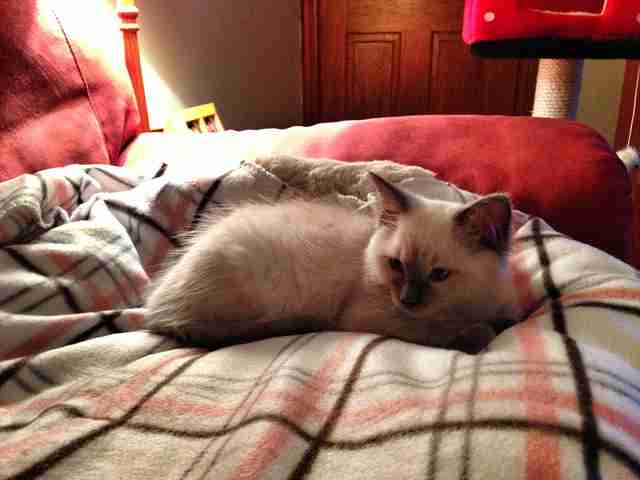 24. "We rescued the little dude and he's making himself quiet comfortable in my chair his first night here."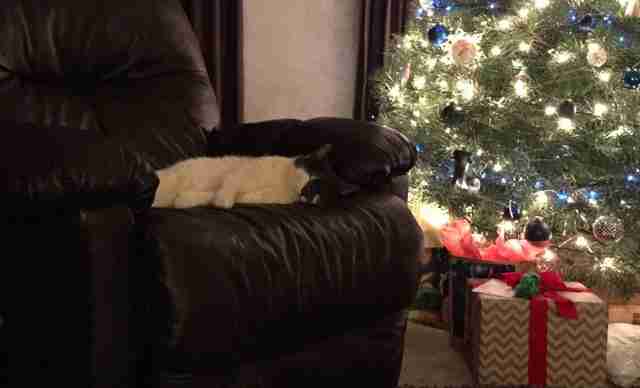 25. "My mom's new cat, Bijou, the first night at home. I think she's adjusting well."
26. "Storm's first night home."
27. "Tommy Lee Jones on his first night home."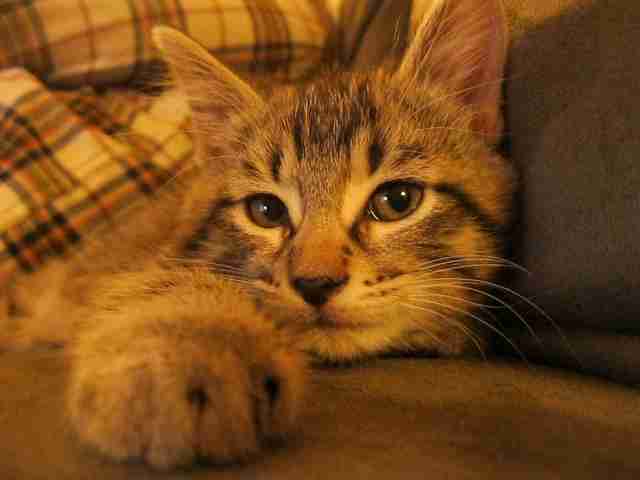 28. "Lily's first night home and already found herself a comfy dog bowl to sleep in."
29. "Nobody wanted this little guy for the longest time, but my roommate and I fell in love with this Little Guy. This is him on his first night outside of a cage."