After Death Sentence Lifted, Lovable Pit Bulls Look For Families
<p><a href="http://www.carerescue.org/#!bullyrescuefund/cot1">C.A.R.E.</a><span></span></p>
After years of a breed-specific policy that guaranteed some shelter dogs a death sentence, a city in Missouri is now allowing unclaimed pit bulls and pit mixes to be adopted via a local rescue group.
"We are excited to finally show Springfield that these dogs are not dangerous and we can find them loving homes," Anna Yendes of C.A.R.E. told The Dodo.
These beautiful pit bull rescues are currently seeking their forever homes. And, yes, out-of-state adoptions can be arranged.
Until now, a pit bull with no history or sign of aggression - even a puppy - would be destroyed by default if not claimed by his owner within 72 hours, according to a breed-specific ordinance passed in 2006.
This law still requires pit bull owners to fix, microchip and register their pets (for a $50 annual fee), and post signs on their homes warning neighbors, Yendes explained.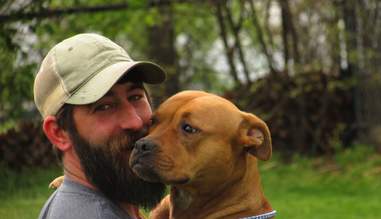 Opponents of the breed-specific legislation urge city council to qualify vicious dogs by their behavior, rather than breed. "For years and years, we've been trying to convince the city to let us rescue pit bulls," said Yendes. But in the past four years, 365 pit bulls were indiscriminately euthanized at the Springfield animal shelter.
Following two months of negotiations, April 13 began the six-month trial period allowing unclaimed pit bulls to be pardoned - provided they jump through a few hoops. Dogs must pass rigorous temperament testing by both animal control and their rescue group to be eligible for adoption, said Yendes.
Currently, C.A.R.E. is the only rescue group capable of pulling pits from Springfield - due to the $1 million insurance policy the city stipulates. C.A.R.E. has set up a Bully Fund for anyone who would like to help save these pit bulls.
While the new ruling does not overturn the city's discriminatory law, it dulls its teeth - giving these wonderful dogs the chance to find a family to love.