When a pony was roaming by herself in a field by the side of a road in Essex, England, a passerby noticed - and thought something didn't seem quite right. The tiny pony seemed malnourished and sickly, and in desperate need of help.
"We received a call about this little pony and although when we attended we could clearly see she was in a bad way, she certainly wasn't going to come quietly," RSPCA inspector Kate Fletcher said in a press release.
Despite her condition, the pony, nicknamed "The Littlest Hobo," was terrified of her rescuers and kept running away from them. It was clear someone had been treating her poorly, which had made her very suspicious of people, according to the release.
"As we got near her each time, she would move off again - she was clearly enjoying the chance to have some grass," Fletcher said. "Though she didn't want to be caught she obviously couldn't stay where she was and was in desperate need of care."
After much chasing, the pony was finally caught, and brought to Catley Cross Veterinary Clinic, which has cared for others like her before.
Later named Dora, the little pony was half the weight she should have been and covered in lice and feces, Lucy Cooper of the RSPCA told The Dodo. It's likely that she was kept in a dirty barn with no care or attention whatsoever.
Despite her condition, after she'd been bathed and cleaned up, Dora began to warm up to her rescuers very quickly, and suddenly wanted all the love she'd never gotten before.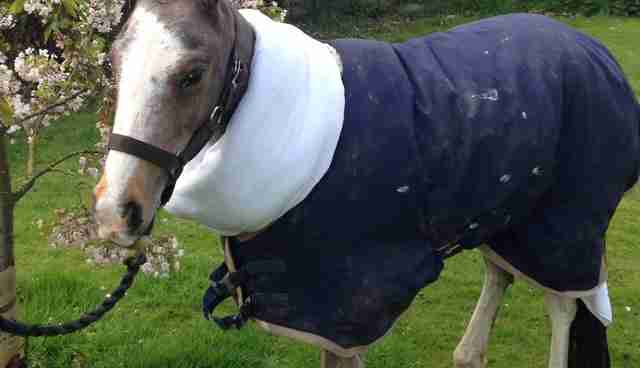 "Now that she's receiving care she is the friendliest, sweetest pony who wants attention and cuddles all the time and gives kisses," Cooper told The Dodo.
Dora was terrified of being brought back to a lonely, filthy barn, and once she realized she was finally safe, she became the happy little pony she was always meant to be.