Koa is quite a name for a potbellied pig - it means "warrior." But in Koa's case, the name couldn't be more apt.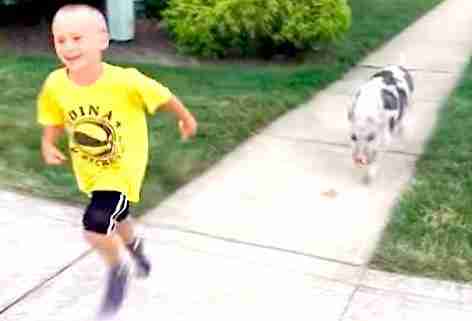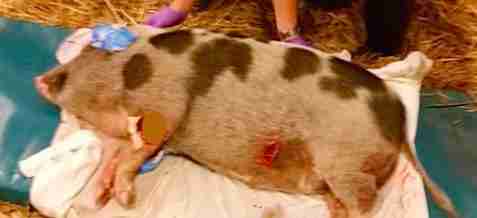 They reached out and offered Koa something he'd never had before: a home.
Today, Sophie and Miles, the family's two children, are so in love with their little warrior.
And Koa, despite his painful past, has no trouble relaxing now that he's safe.
He cuddles up with his new family on the couch.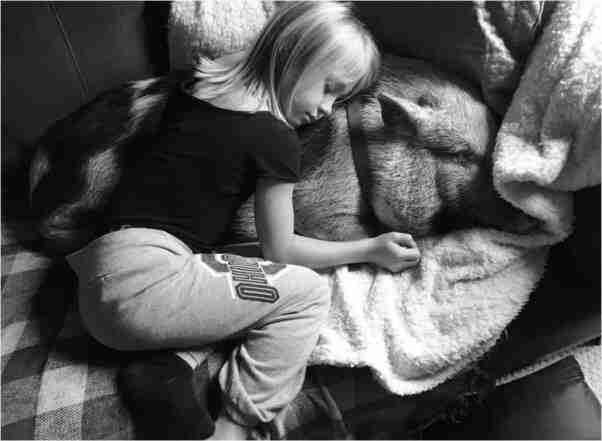 And he happily chases them around the yard.