Abused Elephant Forced To Perform In Last-Minute Terrible Decision
Nosey, an arthritic circus elephant who's allegedly been abused for years, is being forced to perform in three shows Friday, after a decision to cancel the shows was reversed.
"Citizens around the globe are ready to see Nosey rescued," Karen Ess, who organizes Action for Nosey Now, told The Dodo in an email. "People in the US are ready to let go of ele[phant] acts in circuses and that is the overarching and most important message behind this story."
When the Araba Shriners scheduled Nosey's performance in their circus in Fort Myers, Florida, animal rights activists rallied in support of Nosey. At around 32 years of age, Nosey has had enough suffering for a lifetime, reportedly from bullhooks and other cruel treatment. On Wednesday, activists thought they'd achieved a victory - circus organizers decided to cancel the show because of concerns that Nosey was abused, the Naples News said.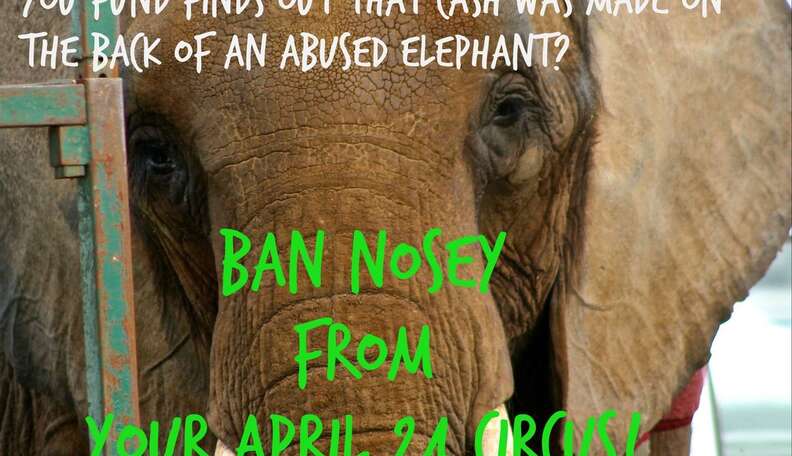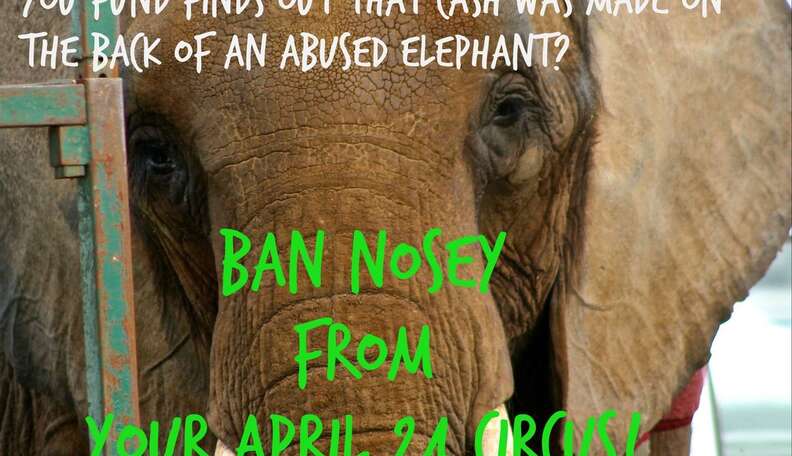 But when Nosey's "owner" Hugo Liebel, whom the USDA has cited over 200 times for poor treatment of Nosey and other animals in his traveling circus, showed up, hauling Nosey with him, they reconsidered, the Naples News reported. The official decision in writing to cancel the show hadn't reached Liebel before he dragged the poor elephant from Davenport, Florida, 130 miles away. Liebel maintains that Nosey is fit to perform, and the USDA renewed his license earlier this year.
Still, activists see a glimmer of hope in the reversal of fortune. "We were successful in generating awareness," Ess said. "We lingered on that edge between ban or no ban longer than we have before."
This is a star-crossed story, with Nosey as its tragic heroine. But there is hope. Ringling Bros. and Barnum & Bailey announced earlier this year that it will retire all of its elephants by 2018, and hopefully Nosey too will someday see that freedom.
Learn how you can speak up for Nosey's right to a better life. And watch a video about Nosey here: