Elizabeth Spence and her husband have five rescue pets and three kids.
"At any time of day you're likely to find a pile of kids, cats and/or dogs lying about the house somewhere," Spence told The Dodo.
The couple has a hard time saying no to any animal who needs a home, and tends to gravitate towards animals who no one else seems to want. Nora, an 8-year-old English pointer, had a rough start to life and is terrified of absolutely everything - except for 11-month-old Archie.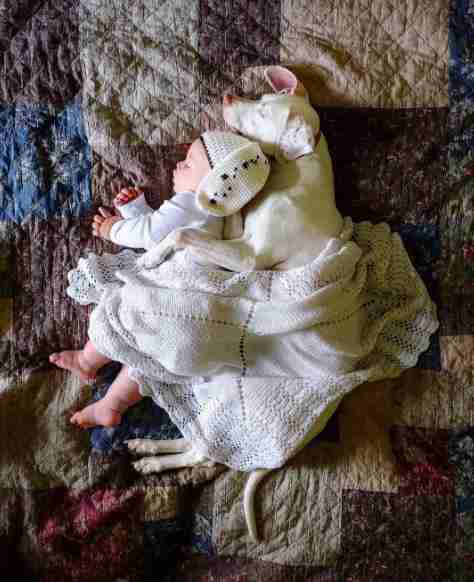 "Archie is an extremely laid-back, happy, good-natured baby and all the animals seem to really respond to that, particularly Nora," Spence said. "She came from an abusive background and is afraid of almost everything. Not Archie, though. She absolutely adores him!"
Nora and Archie do pretty much everything together. Something about little Archie seems to make Nora feel safe, and so she follows him everywhere and does everything that he does.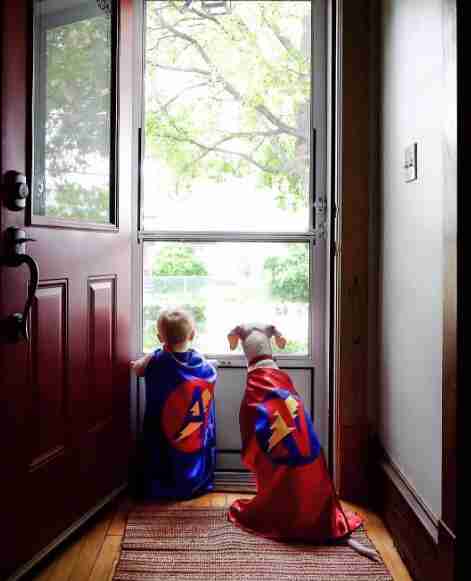 "If Archie is having a bath, Nora is lying on the bath mat waiting for him to get out," Spence said. "If I'm nursing him she wants up on my lap, too. If he's going through my cupboards throwing all the dishes on the floor, she'll be there cheering him on."
The pair especially loves spending time in the family's playroom ...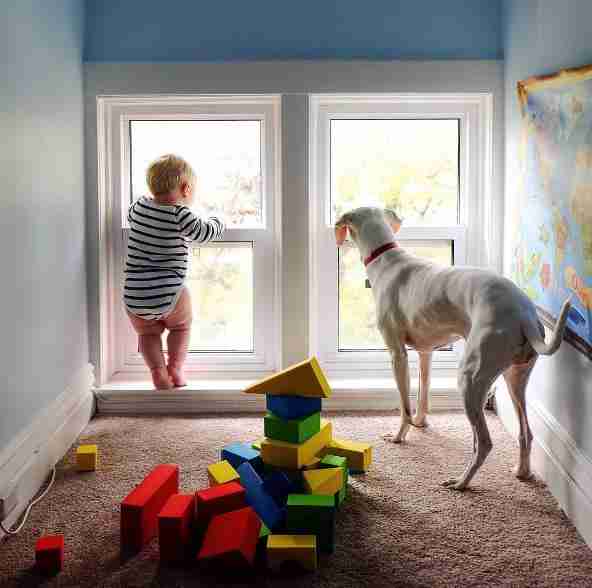 ... and has had countless adventures there together.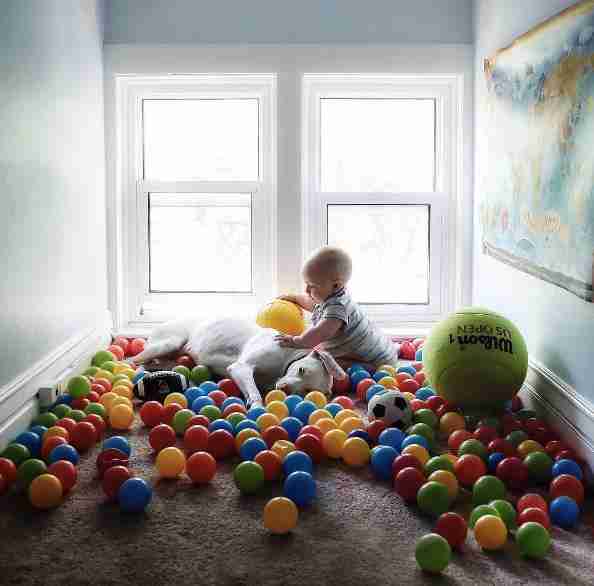 Nora and Archie even nap together almost daily ...
... and never seem to get tired of cuddling and spending time together.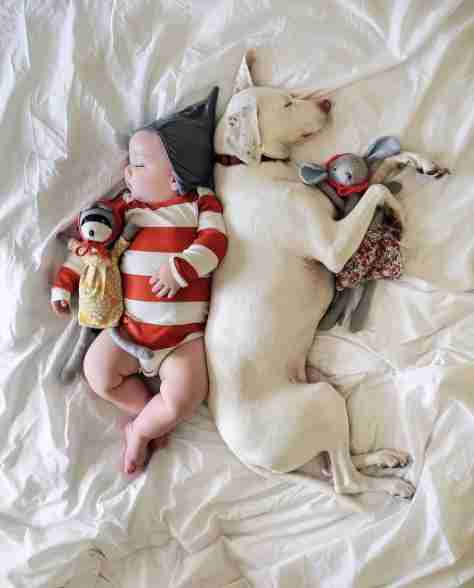 The couple's other kids, Wellington and Loretta, are great with the dogs too, and the whole gang loves playing and hanging out together.
"We taught the kids from a very young age to respect the dogs and to treat them well, so the dogs trust and love the kids very much and are quite comfortable hanging out with them in any manner," Spence said.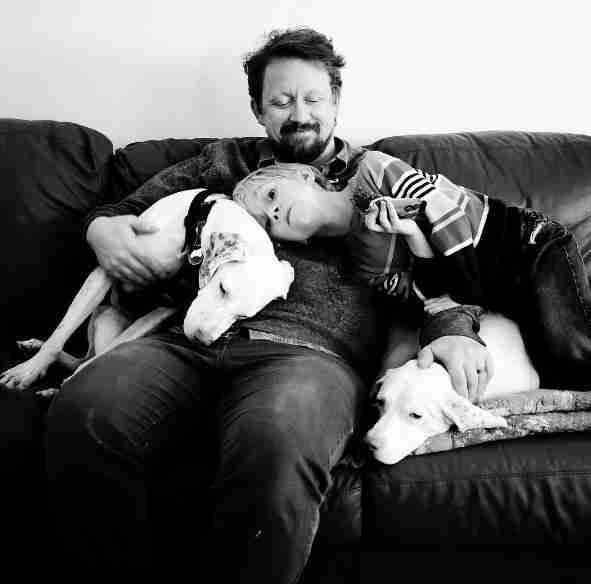 And, of course, the cats like to get in on the fun sometimes, too.
Nora may have come from an abusive background, but now that she has Archie, the world doesn't seem so scary anymore, and together there isn't much that they can't do.