Abu spent her first seven years in a tiny cage that had been welded shut.
She had never committed any crimes, and yet had lived her entire life behind bars.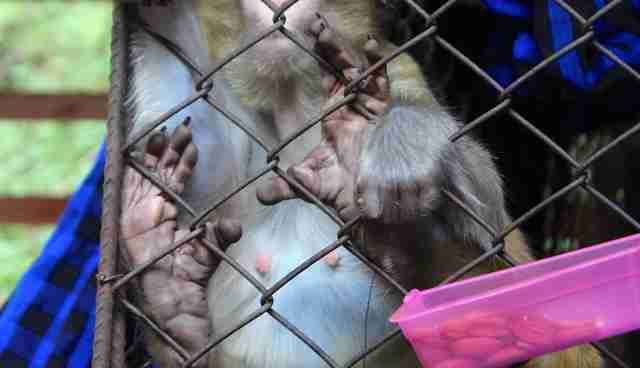 But eventually the family who was raising her as a pet realized they couldn't give her the life she deserved. And so they brought her to us at Boon Lott's Elephant Sanctuary (BLES).
BLES, in Sukhothai, Thailand, cares for 16 elephants, 18 dogs, 40 cats, seven tortoises, three wild boars, two cows and, now, a rhesus macaque monkey named Abu.
Though we do not know much about Abu's past aside from her status as a pet, it was clear that she had endured a great deal of psychological trauma. She displayed stereotypical behaviors, like pacing back and forth on the two branches poking through her cage.
Plastic and trash lined the bottom of her enclosure.
Abu's fur had fallen out in some places, her skin was red and irritated, and she was overweight as the result of an unbalanced diet.
We promised her that a lifetime of primate paradise was just around the corner - she just had to wait for us to finish her new, five-star enclosure.
While construction was underway, we sat beside Abu's cage and got to know her. We learned her favorite foods, her facial expressions and her vocalizations.
While at first she didn't know what to make of her new carers, Abu's expressions of confusion and stress vanished as she quickly got used to the life of peeling bananas, cracking sunflower seeds and filling her cheeks with crunchy green vegetables.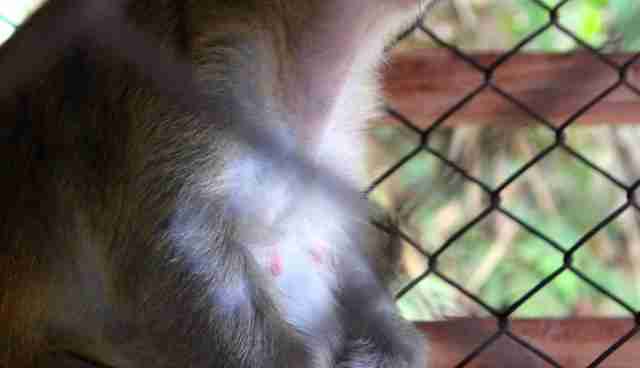 Finally the day came: Abu's primate palace was complete.
We filled her sunshine-yellow enclosure with a pond, hammocks, tire swings, sand piles, tunnels, places to hide and climb, and a high room where she would be able to look out over the sanctuary.
The BLES team was emotional when the time came to release Abu into her new sanctuary. It had been years since she had the freedom to climb, hide, swim and feel the earth below her feet.
When we brought Abu's cage to the door of her new home and connected them, she didn't think twice. She jumped straight into the sand and began exploring.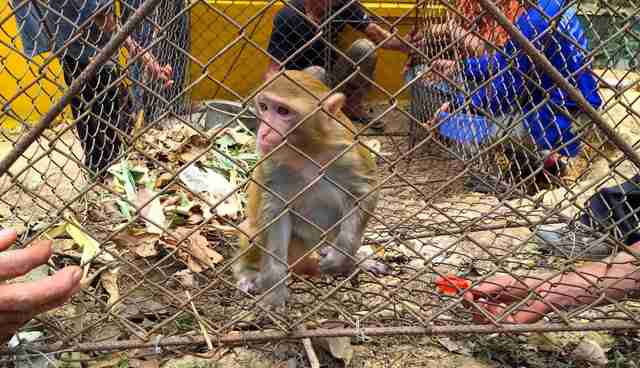 We prepared a buffet of fruits, vegetables and nuts for her to eat, but she was too preoccupied climbing and swinging to the highest corner of the enclosure to pay any attention to our housewarming present.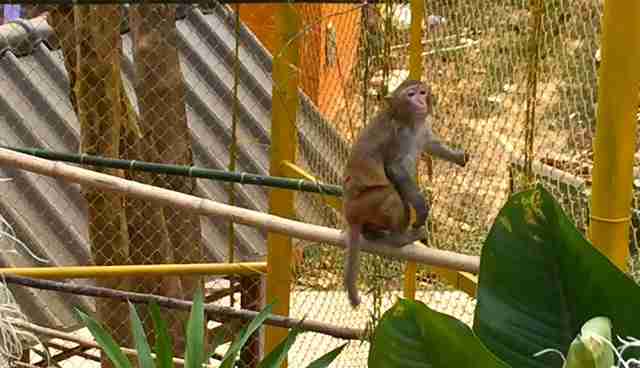 She climbed into the hammocks, played with the enrichment toys and stepped through the dirt and sand.
She was a monkey again ...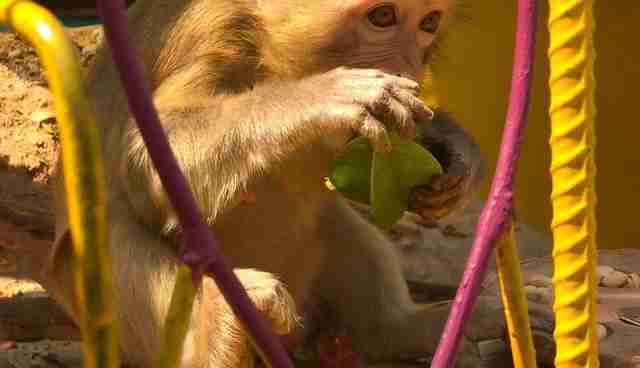 ... with all the food she could ever want ...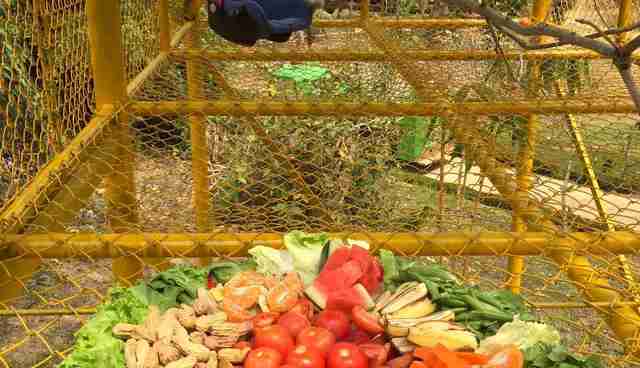 There's room to explore ...
... and to hang out in yet another hammock - with even more treats.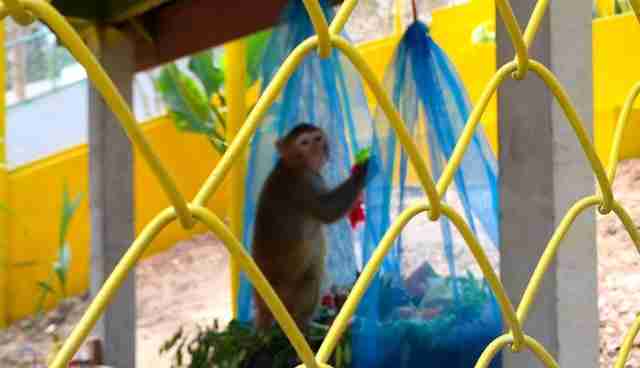 BLES is aware that rhesus macaques are social beings, and while we hope Abu will have a companion in the future, for now she is happy getting back to the basics of being a monkey.
We will not support the trade of wild animals by buying a mate for Abu, but are open to rescuing another monkey should one be in need of sanctuary.