A Pet Is Abandoned Every Single Hour In The Summer
Animals are abandoned every day. Rescue organizations spend countless hours working to save these animals - and one group is bracing itself for the worst abandonment period of the year.
Last year, the Royal Society for the Prevention of Cruelty to Animals (RSPCA) rescued a total of 9,069 animals throughout England and Wales - and nearly 3,000 of those rescues happened in the summer months alone. On average, that's one animal being abandoned every hour. In July, the number rose to 1.5 animals per hour.
"Every day our inspectors face cases where animals have been left abandoned in fields, dumped in boxes, left for dead at the side of roads and even left outside our animal centers and hospitals," Simon Osborne of the RSPCA said in a press release sent to The Dodo. "It is just heartbreaking. These poor animals are often just dumped without a care for their welfare or what might happen to them."
There are many reasons that someone might abandon a family pet. Sometimes people receive pets as Christmas presents, and by the summertime, the novelty has worn off and the real responsibility of having a pet has set in. The RSPCA speculates that longer daylight hours and struggling to find someone to pet sit while families go on vacation could be big contributing factors as well.
"If pet owners are going away on holiday we would urge them to make sure their pet is cared for by asking friends or family to care for them, call a pet sitter or take them to a licensed boarding establishment," Osborne said.
No matter the reason, the abandonment needs to end.
"All we know is that there is a real peak in the number of abandonments in the summer months - July in particular - and it is animal welfare charities like us at the RSPCA that are left to pick up the pieces. There is a huge strain on our resources at this time of year because of this," Osborne said.
It's only mid-July, and already the RSPCA has seen countless abandonment cases, including Maverick, who was abandoned at a train station when his parents couldn't take him with them ...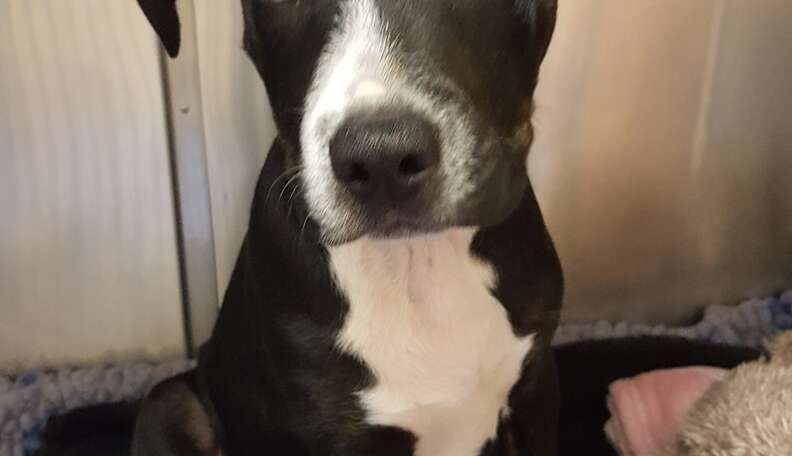 ... and Bertie, who was found dumped in a trash bin.
Pets will never be able to understand why they've been abandoned by the ones they love. Finding an animal who is no longer wanted is heartbreaking, and there are ways to prevent this from happening altogether:
If you're planning to go away on vacation, make sure you plan arrangements for your pet far in advance, so you're not left struggling at the last minute.
Always think twice before giving a pet as a gift - the recipients may not be ready for the responsibility of an animal and might want to give them up later on.
Do plenty of research before welcoming a pet into your home. Different pets require different levels of care, and it's important to be prepared.
Abandoning an animal is never the answer.
You can help ensure that these abandoned animals get the care they need by donating to the RSPCA.