Abandoned Egg Was Holding The Most Determined Little Duckling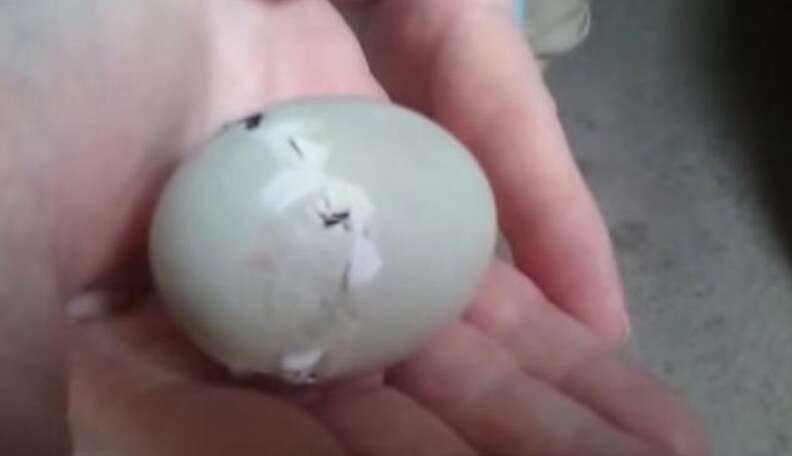 <p><a href="https://www.youtube.com/watch?v=LcRu4XUlFOo" target="_blank">YouTube/Loverof88</a></p>
Even after she was left behind, the duckling inside an abandoned egg wasn't ready to give up.
Daisy, a mallard duck, laid nine eggs on a hot June day - but time wasn't on her side. In 106-degree heat, Daisy was forced to leave two unhatched eggs behind so she could transport her seven hatchlings to a nearby lake.
There was little hope for the two abandoned eggs - how could they survive without their mother? But, the next morning, one egg started moving ...
... and with a little coaxing, something amazing happened.
Hey, duckling! Welcome to the great wide world.
The duckling's rescuers, a couple who later uploaded video of their experience to YouTube, cared for her for about a week. When she was eight days old, they delivered her safely into the hands of a wildlife refuge.
Moral of the story? Never underestimate the underdog - or the under-duck.
Watch the amazing hatch in full below.
And here's even more adorable duckling footage.