Winnie the shih tzu was abandoned in the middle of the night and left outside a rural shelter in Florida. She was in such poor condition that she couldn't walk or even stand, and the shelter had no idea if she could use or move her legs at all.
Haile's Angels Pet Rescue heard about Winnie and decided to take her in, even though her prognosis didn't look good. She was severely malnourished, couldn't move on her own at all and seemed to have given up. The rescue hoped a little love would lift her spirits, though, and after spending a week being treated at the vet, she was moved into a foster home.
Winnie's new foster parents realized that she seemed to have feeling in all of her legs, even though she couldn't walk or stand. She was even able to kick them a little while lying down or taking a bath, and this gave her foster parents hope.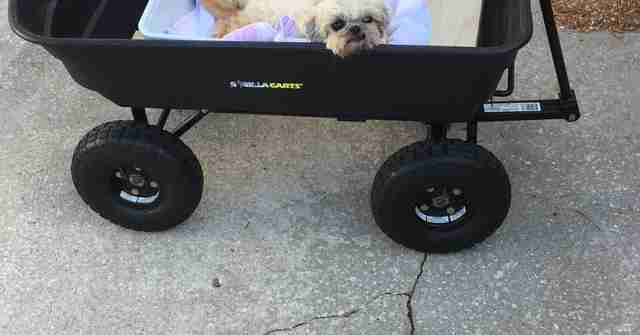 "We didn't know if she had a spinal injury, a neurological issue or simply had been kept in a crate so small that her muscles wasted to the point of nothing," Stephanie Gordon, Winnie's foster mom, told The Dodo. "Even in the early days, though, we saw a twinkle in her eye. Her strong spirit was there. Every day she gave us more hope that she would pull through."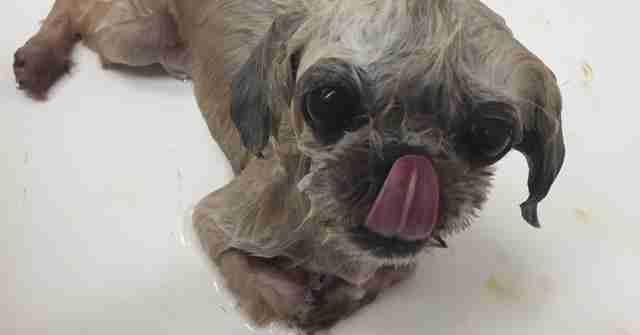 Winnie slowly began to grow stronger and healthier with the help of her foster parents, but she was still unable to walk. Determined to help Winnie as much as they could, her foster parents came up with an idea. They decided to build Winnie a special cart.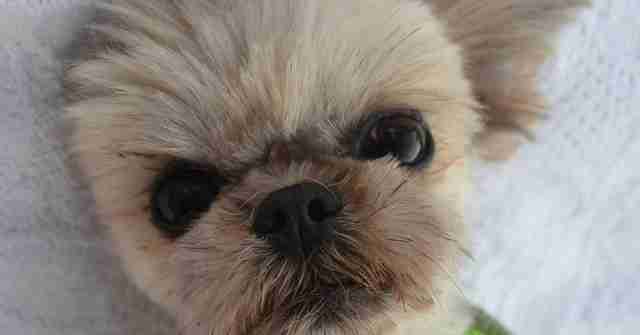 "We built the cart with the hopes that if she had a great diet, love and a cart she could use to build her muscle tone and practice standing and walking, that she would ultimately start walking on her own again," Gordon said. "It was a wing and a prayer in the beginning because we had no definitive answer about exactly why she wasn't walking."
Gordon and her husband did some research on how to built a cart for dogs, and after some trial and error, finally built something that worked. As soon as they placed Winnie in her new cart for the first time, something incredible happened - she started to walk.
"When we first set her in it we had to help her remember how to use her back legs in unison with her front legs by moving them manually with our hands a few times," Gordon said. "After a few moments the lightbulb went on and she started moving by herself immediately. It almost seemed as though it was a relief for her to finally be able to move on her own."
Winnie thrived using her new cart, and it wasn't long at all before she was walking on her own again. Her parents were absolutely thrilled and amazed, and have loved watching how far Winnie has come from when she was first rescued. They soon decided to officially adopt her as their own, so they never have to stop watching her conquer the world.
Everyone who met Winnie when she was first found thought she might be paralyzed for life. Now, it seems there's nothing Winnie can't do.
"She is still a little wobbly but she gets around very well and is getting stronger every day," Gordon said. "It is an absolute miracle. She is the strongest, most determined, sweetest little girl."