Abandoned Dog And Paralyzed Cat Survived Because They Had Each Other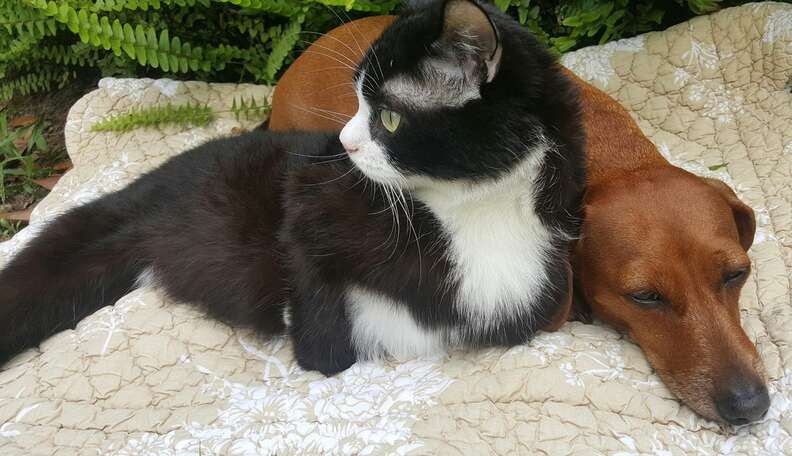 <p>Jackie Borum</p>
<p>Jackie Borum</p>
Three years ago, a dog and cat were found huddled together at the end of a driveway in a rural area of Florida. The cat was paralyzed, and the dog was covered in ants from standing guard over her, trying to protect her.
The pair was abandoned - but clearly not alone. They had each other.
They were taken in by Seminole County Animal Services, and not long after, were adopted by Jackie Borum, who works at a pet grooming store in Lake Mary, Florida. She named the cat Ruth and the dog Idgie, after the famous friends from "Fried Green Tomatoes," because she could see that the animals had such a close relationship.
Ruth and Idgie spent a lot of time at their new mom's store when they were first adopted, and received so much love from the staff and customers. Eventually, people would come into the store just to see them and their adorable bond.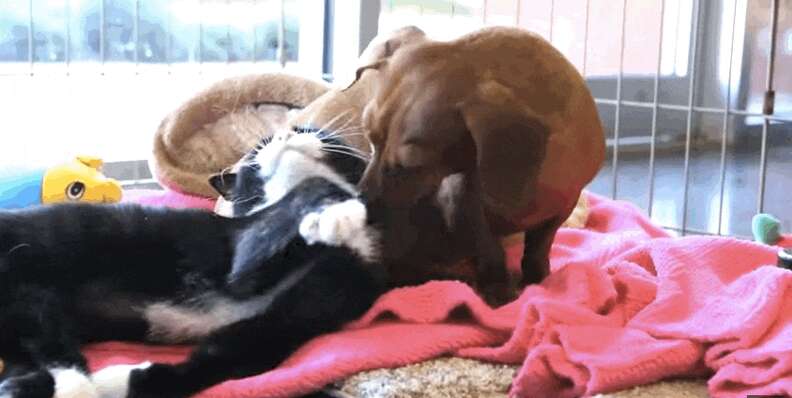 But it wasn't just locals who fell in love with these guys.
"Ruth and Idgie have become international darlings after their video from the Orlando Sentinel went viral in 2014," Borum told The Dodo.
Today, Ruth and Idgie are still living with Borum at her home, and are just as close as ever.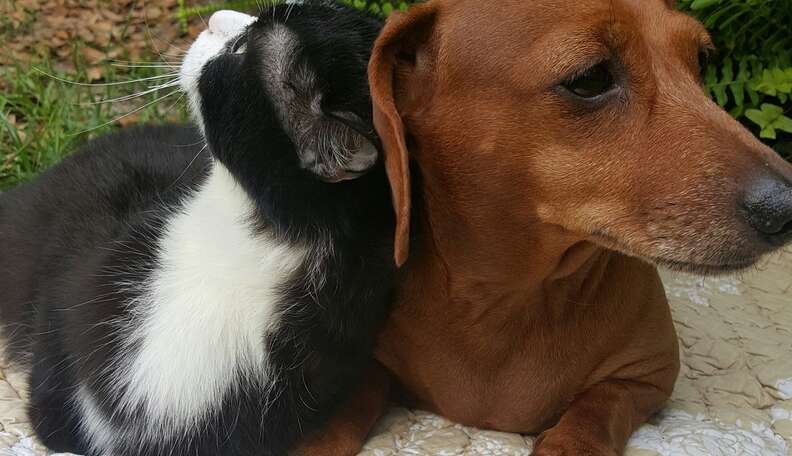 "Their love and admiration for one another has only grown stronger over these last few years," Borum said. "There is no doubt that Idgie would have laid down her life to protect her BFF. Thank God she will never have to!"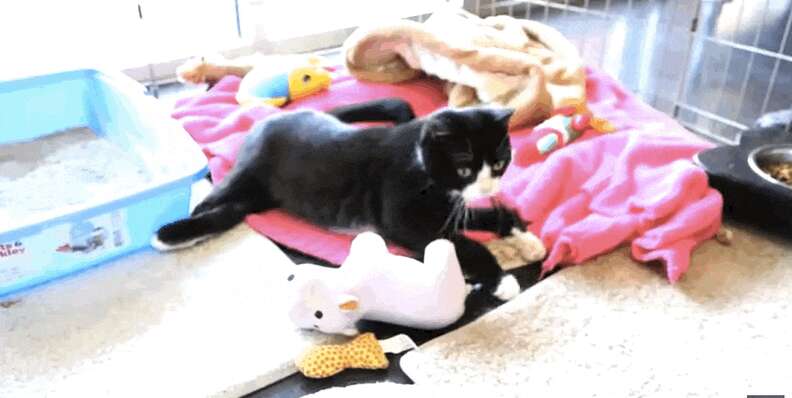 Even years after being rescued, Idgie has never stopped trying to protect Ruth. Every time someone new approaches, Idgie checks them out first before allowing them to interact with Ruth. Idgie will always be Ruth's protector, no matter where they are.
After adopting this special pair, Borum was inspired to help other animals in need as well. She is the president of Project Paws, an organization that raises money to provide medical care for abused and abandoned animals. Ruth and Idgie are, of course, the mascots of the organization, and help to inspire people to give back.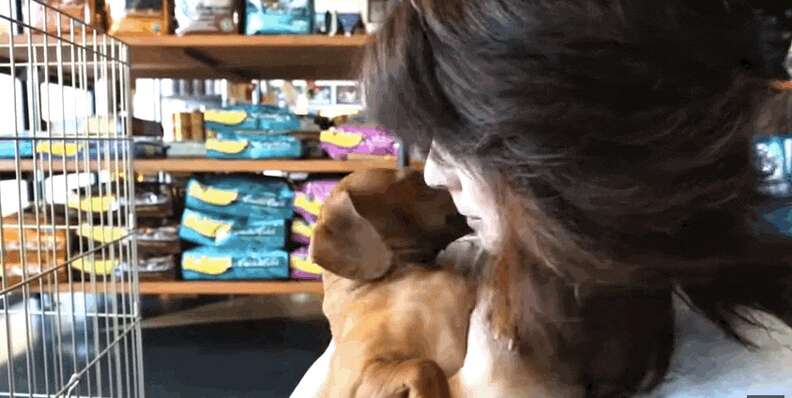 "Their story from beginning to end is something right out of a Disney movie," Borum said. "They are and will continue to crusade for the other animals in desperate need of help."
Check out the full video about Ruth and Idgie below: